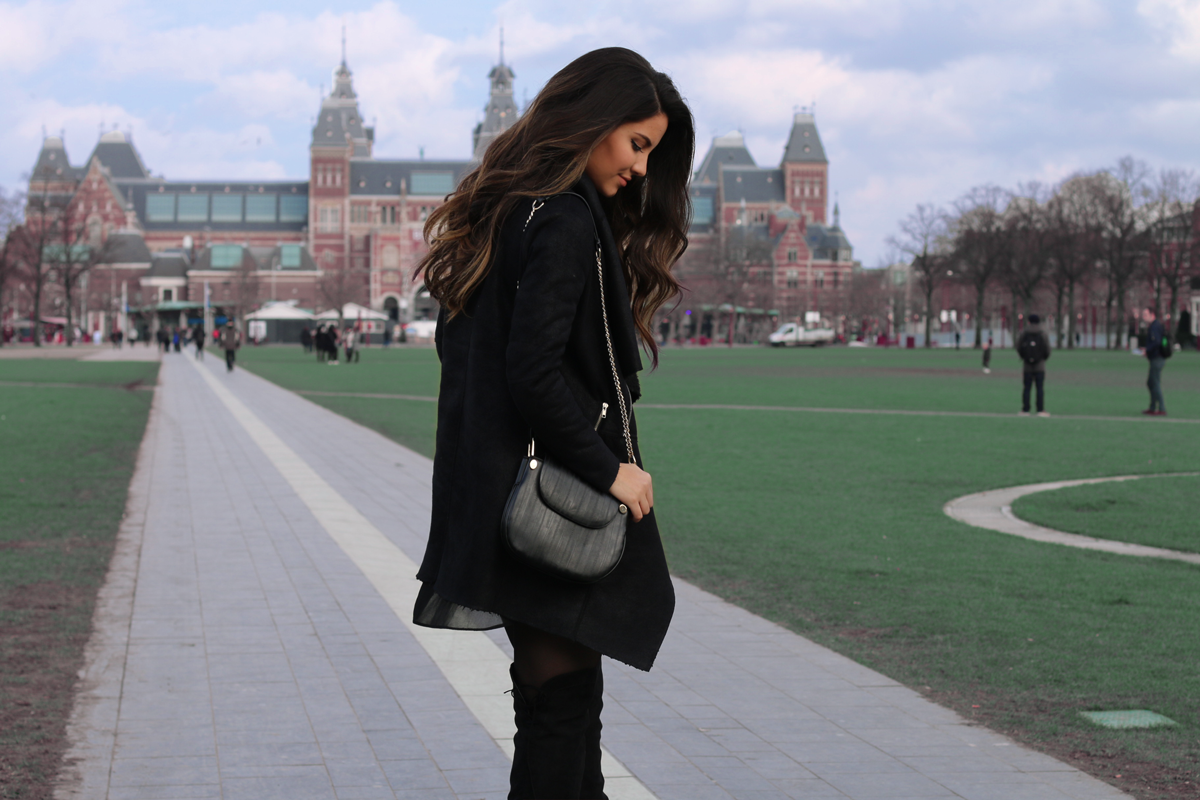 Yesterday I wore my soft black coat with a simple black dress underneath, tights and over-the-knee boots. It was so breezy and windy, but luckily it wasn't cold. On 99% of all the other photos we shot, my hair was up in the air doing its own thing.
After taking care of some things in the city, I spent the afternoon behind my laptop working and in the evening I ate at a restaurant together with Lise. We ate a delicious burger. For all the Dutchies: the place is called Cannibale Royale. And once we were at my place again, we watched the newest episode of Pretty Little Liars. Tea and chocolate included.
By the way, since I'm having a cup of tea right now, I'll list my top three hot drinks of this month: 1. mint tea with lots of honey 2. hot chocolate, preferably with whipped cream 3. Indonesian green tea.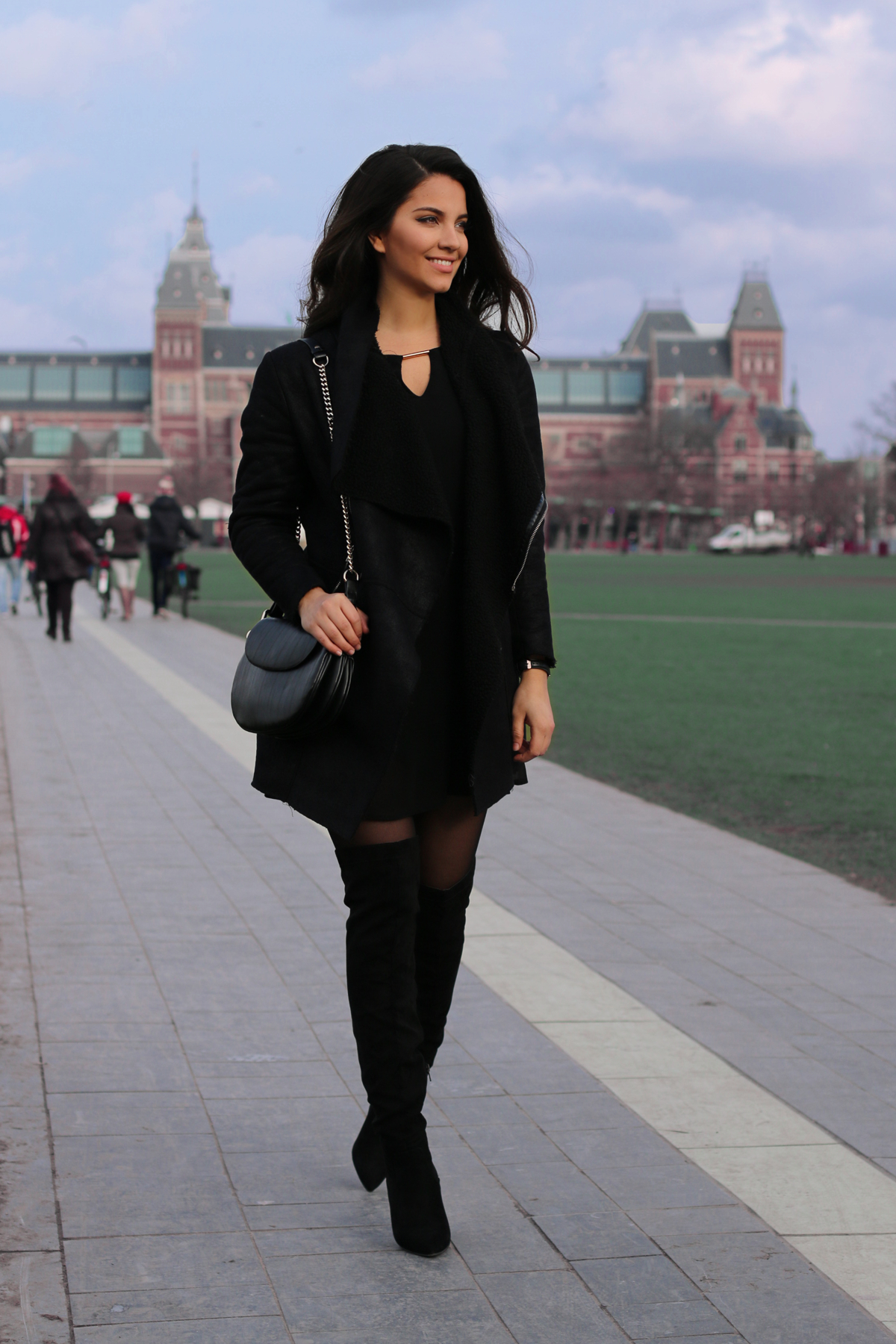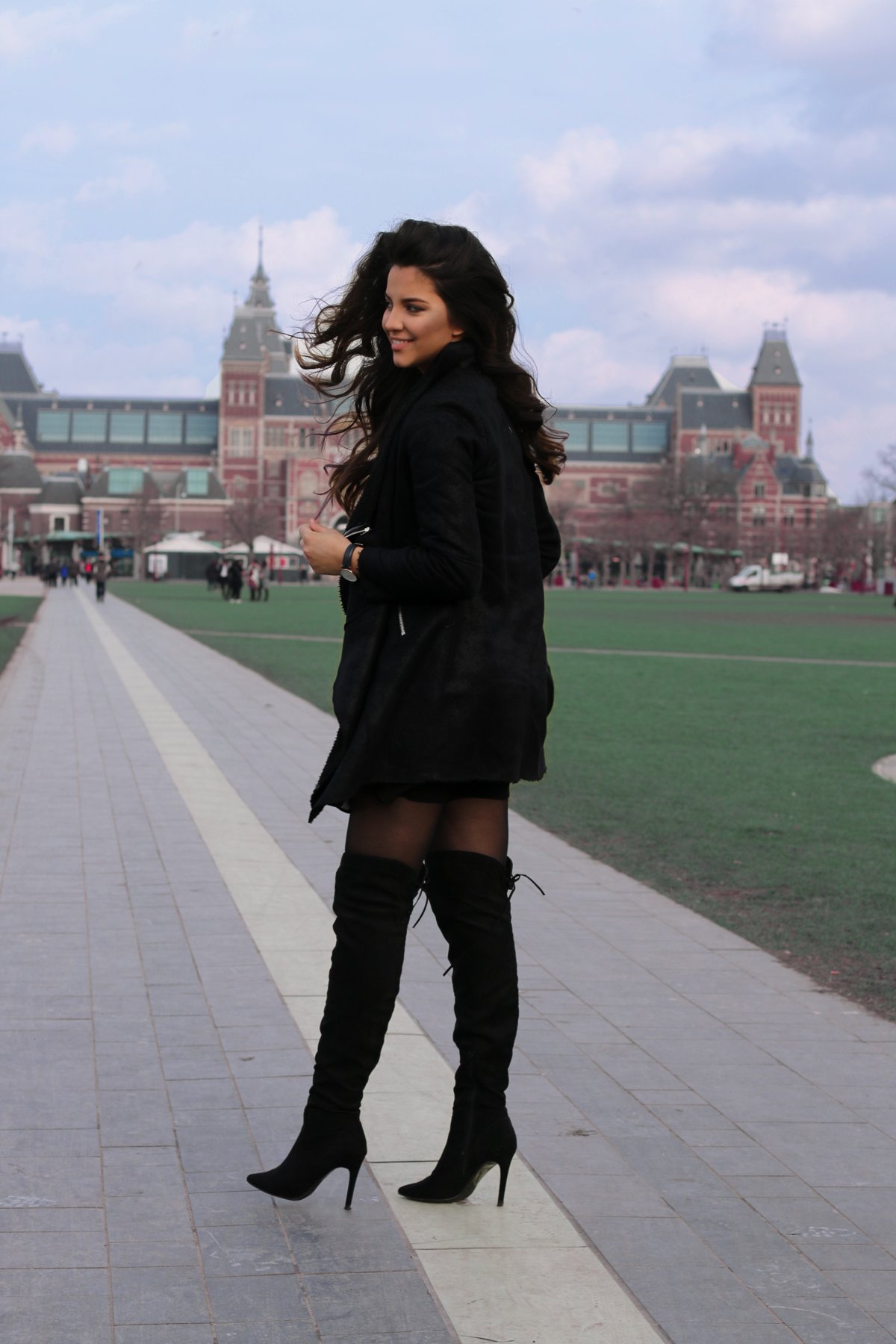 What I wore:
Watch – Daniel Wellington (discount code: stephsa.nl)
Coat – Lioness last year (similar)
Bag – Zara
Dress – Primark (similar)
Boots – ASOS sold out (similar)