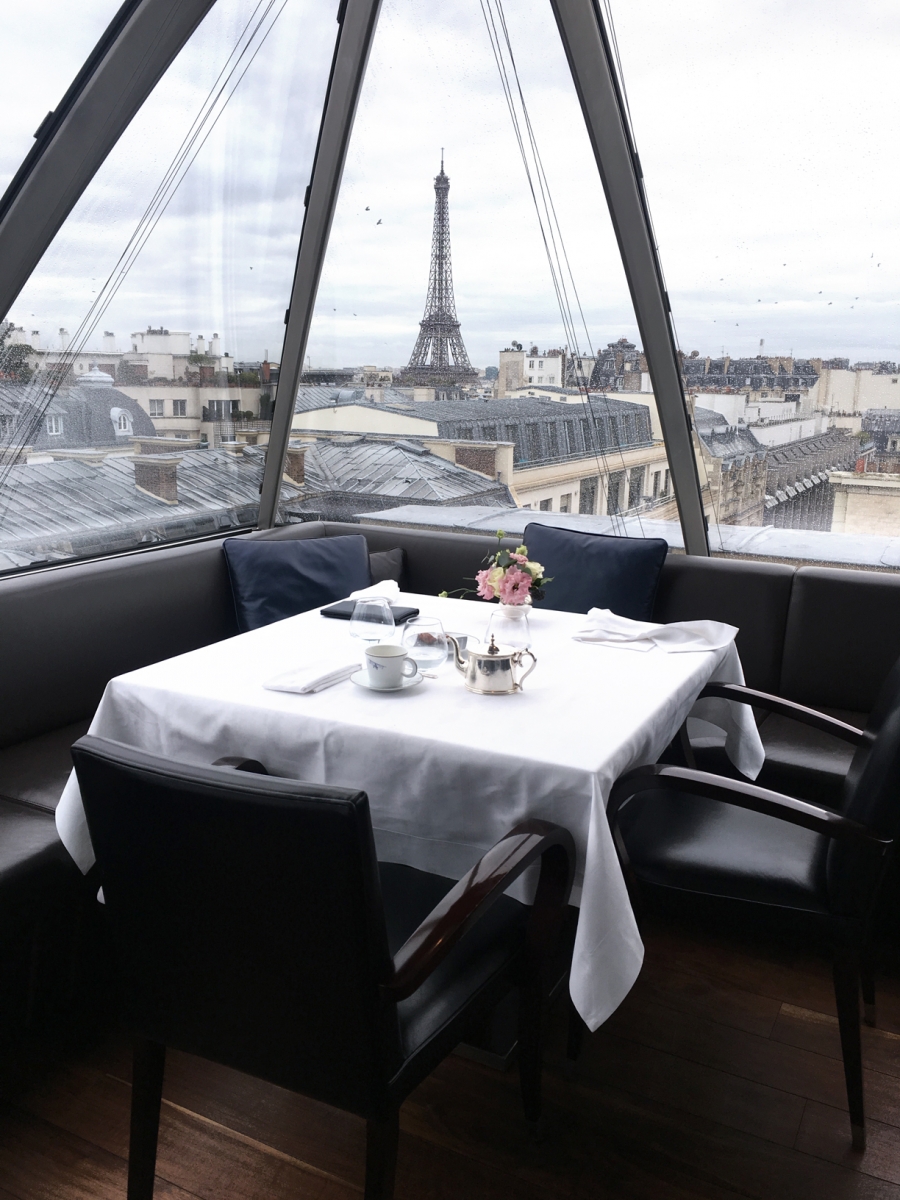 Table for two please! What an amazing view, right?  ♥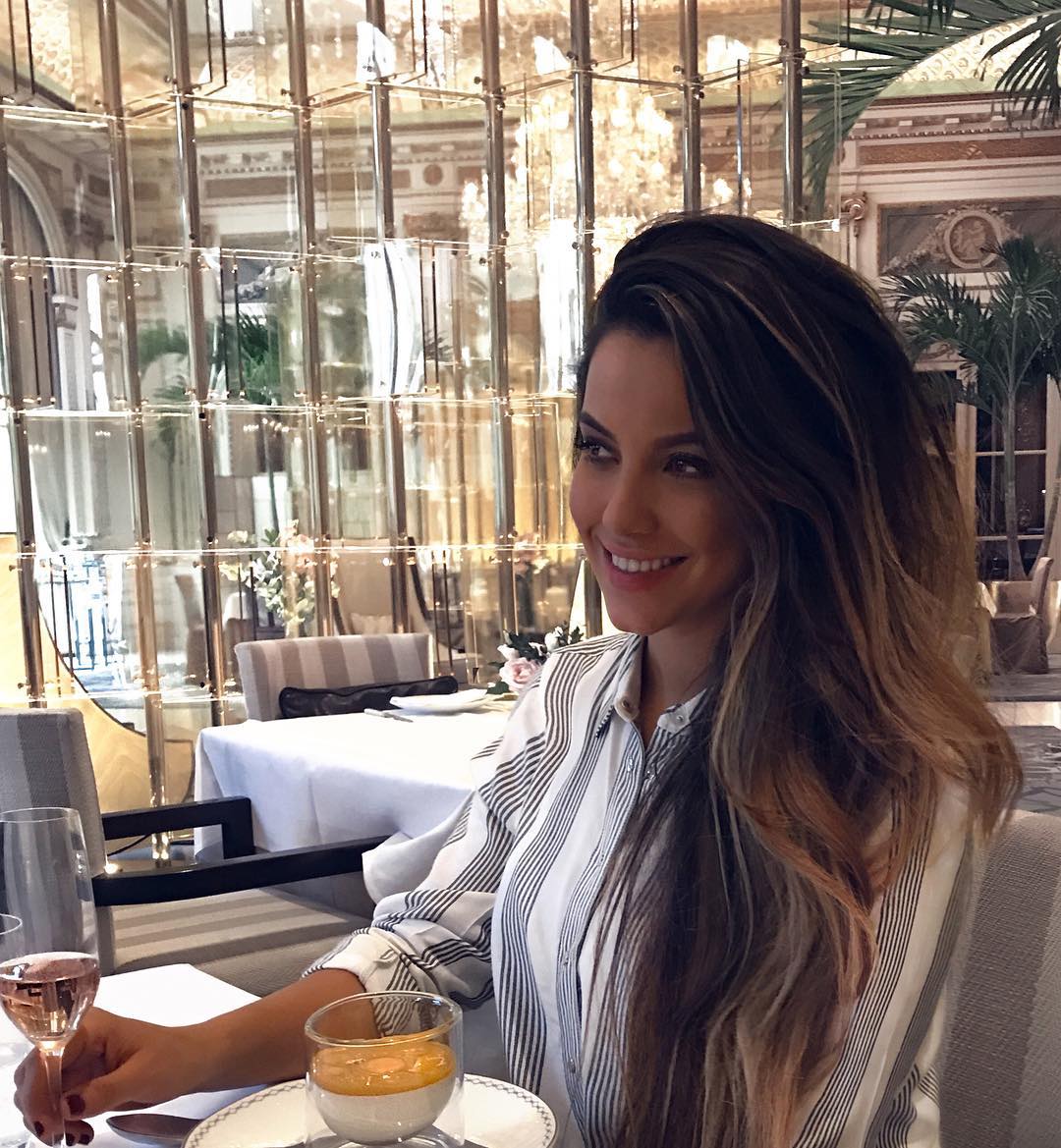 This picture is taken at restaurant The Lobby, located in the Peninsula hotel. Sam and I had lunch here one day. By the way.. Yes that is cheesecake, yes our lunch included dessert. Hmm!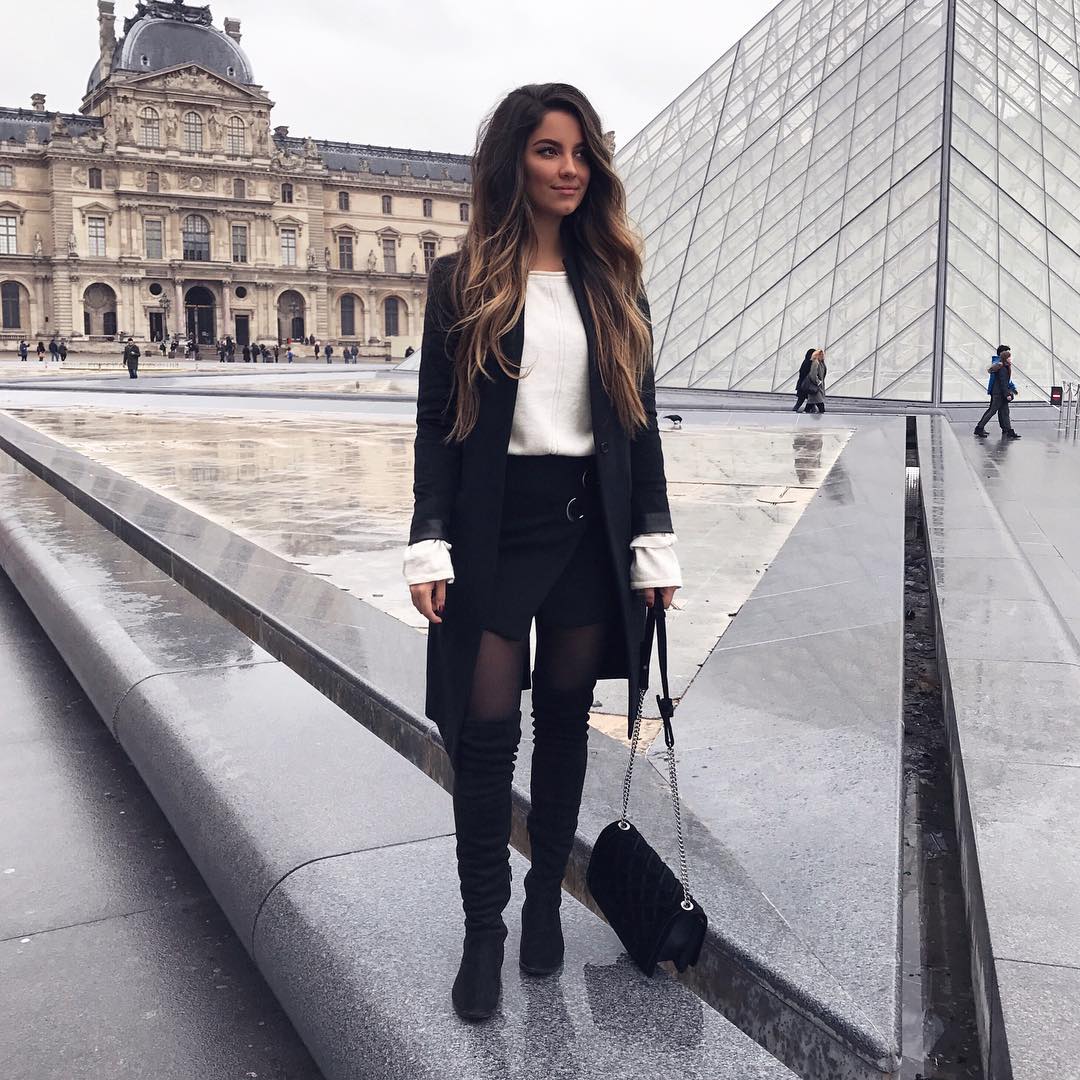 We visited Louvre on our last day. Of course I had to take a picture here! Outfit details: I was wearing an All Saints jacket, Zara skirt, River Island top, Loavies shoes and bag.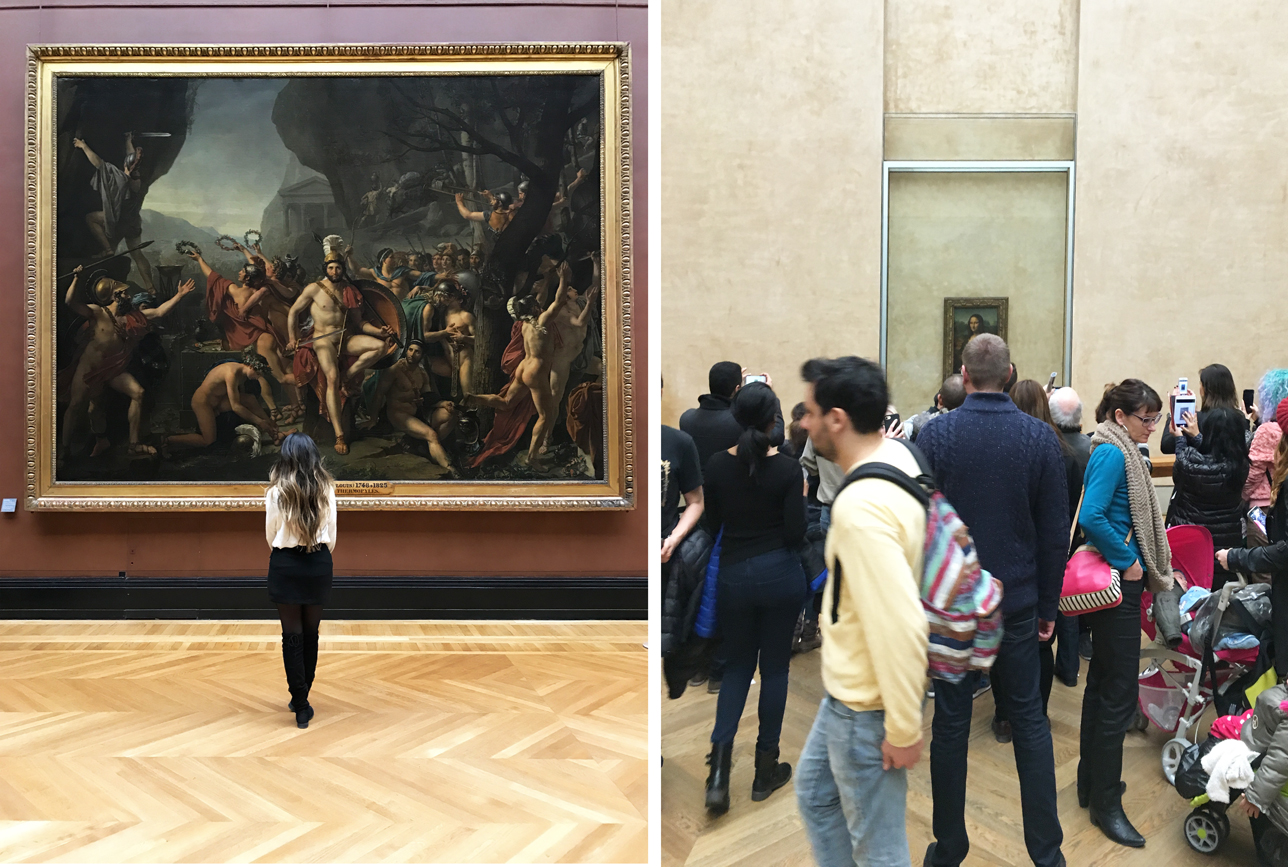 Inside of Louvre. An impressive big painting on the left. On the right you see Mona Lisa, which isn't as big as I thought?! You can't even see it very well because of all the tourists (which I was one of🙈).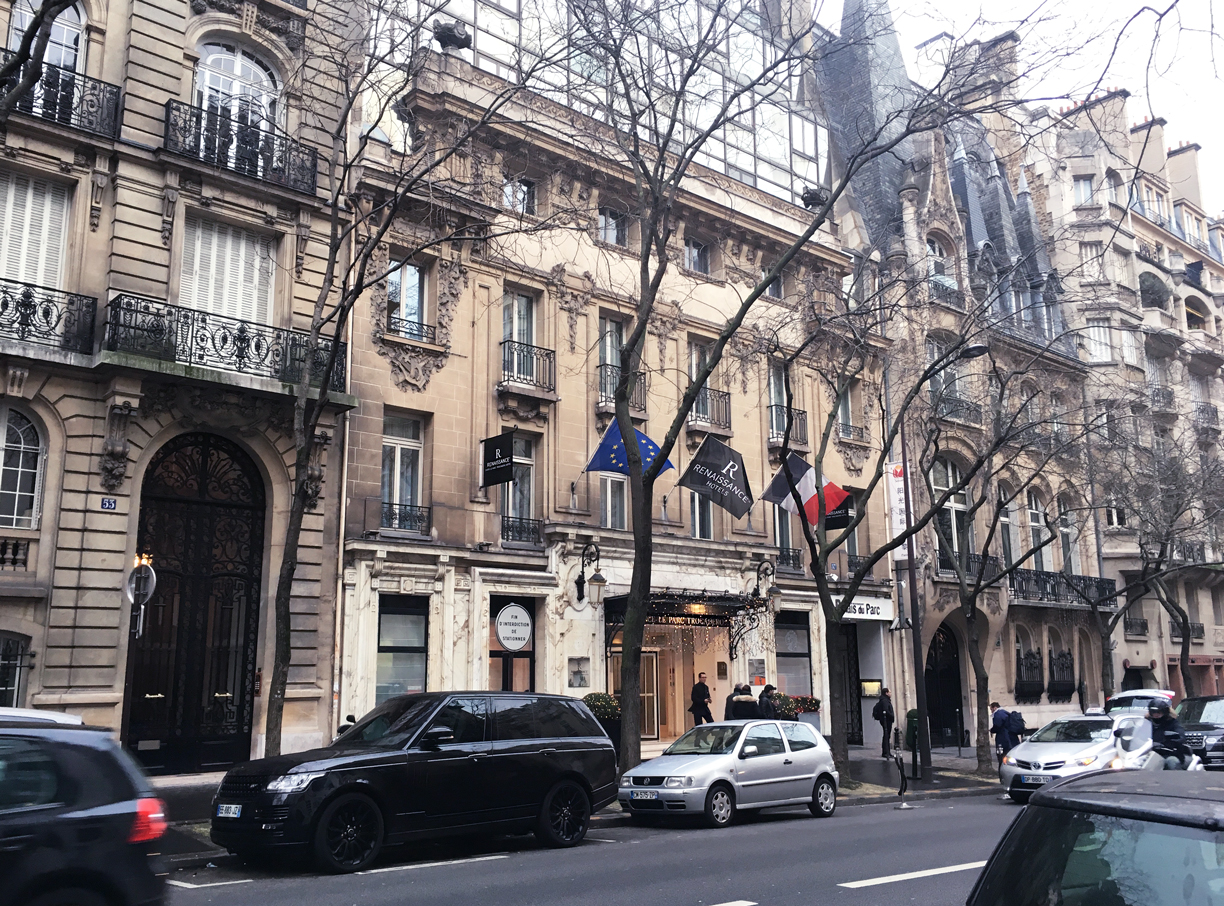 We stayed at Renaissance Le Parc Trocadero hotel. We  l o v e d  it here. Perfect room and perfect location.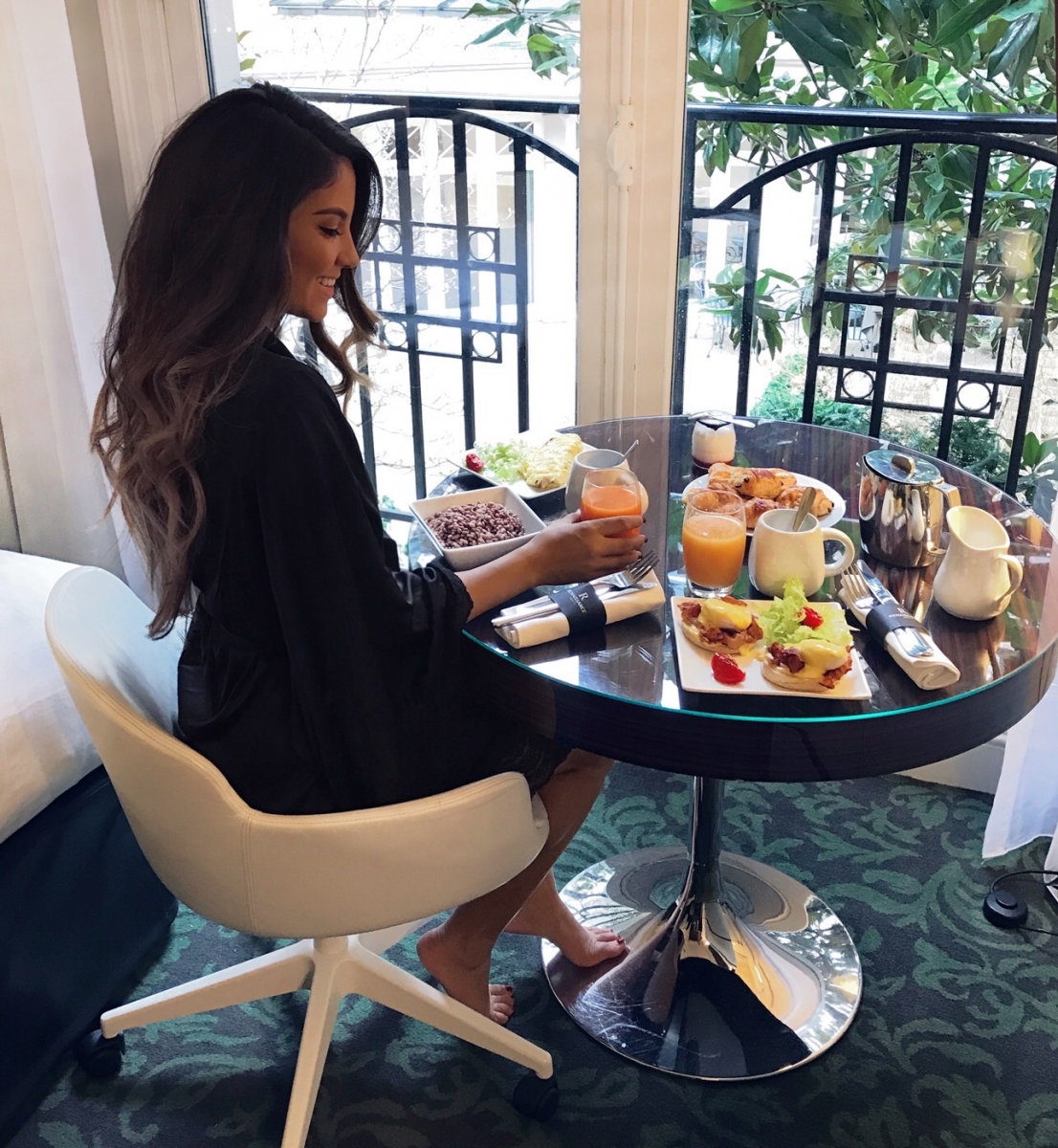 Breakfast in our cozy room, yes please! We overlooked the garden, which was very calm in the middle of a big city.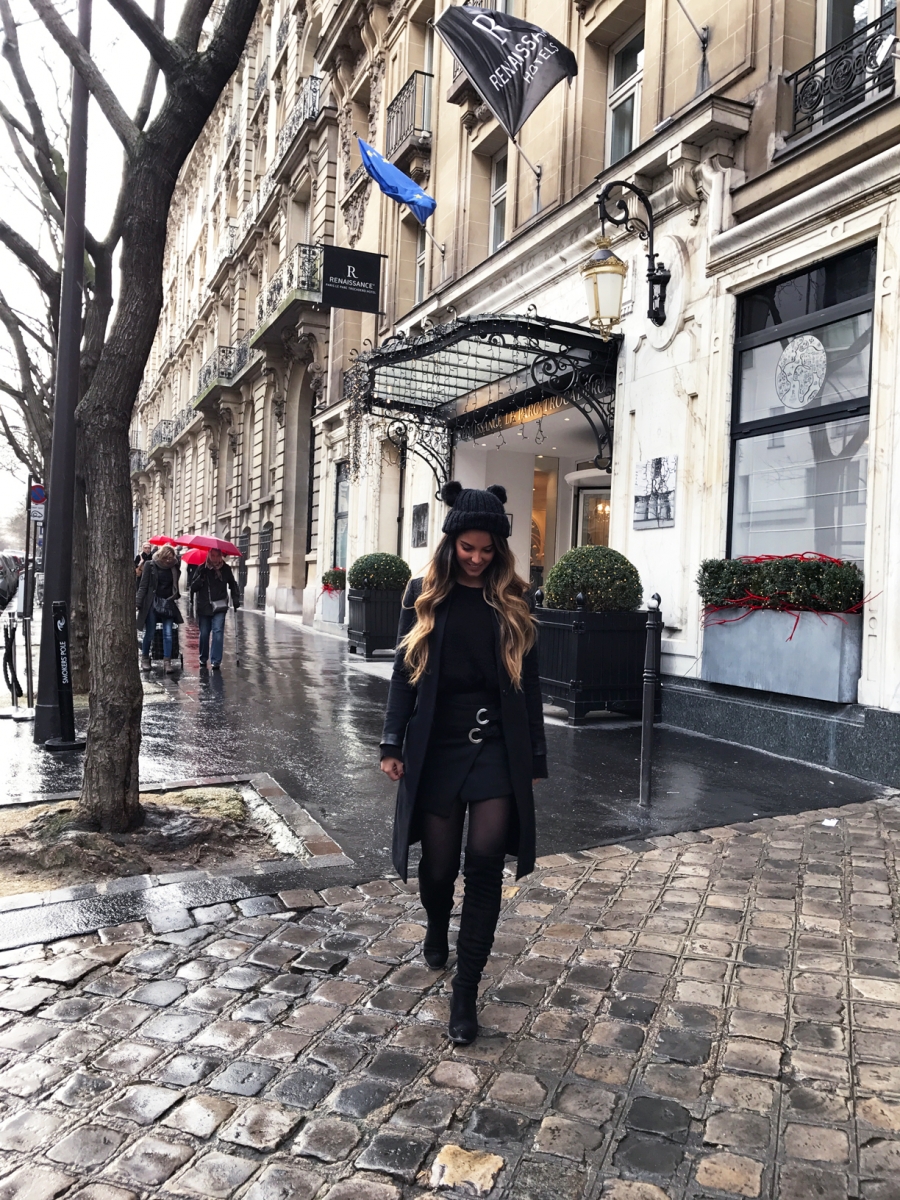 The entrance of our hotel. We walked almost everywhere because we of it's good location. If you're going to Paris soon, I can recommend this hotel for sure. Check out their website here.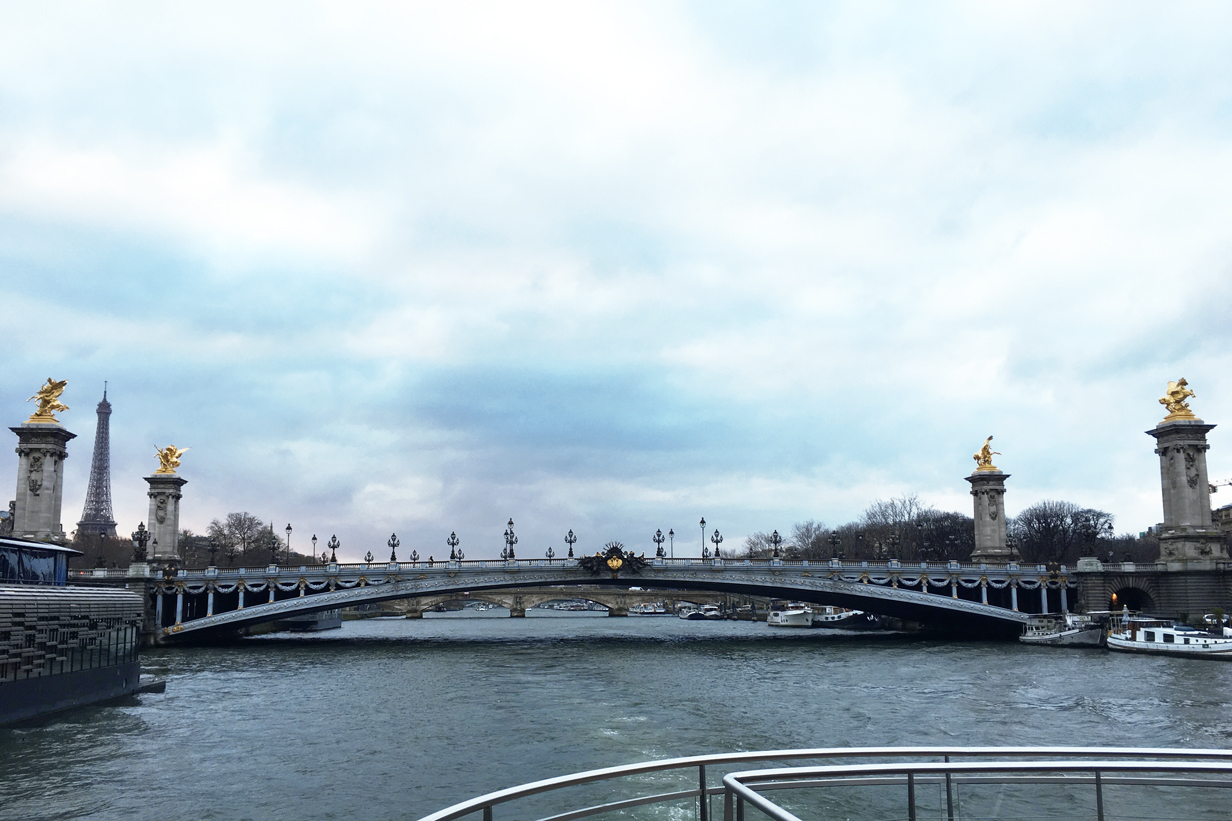 Sam and I went on a boat tour on the Seine late in the afternoon. This was a very spontaneous idea and we didn't really prepare for it. If I knew we went on a boat tour, I would have worn 4 layers at least hehe. We sat upstairs, on the deck, but it was quite cold. So after a little while I covered myself in a blanket. And 10 minutes later in another one. And a little while later in another one. Haha. But it was nice to discover Paris from the water and see all of Paris' attractions! A real must-do if you ask me.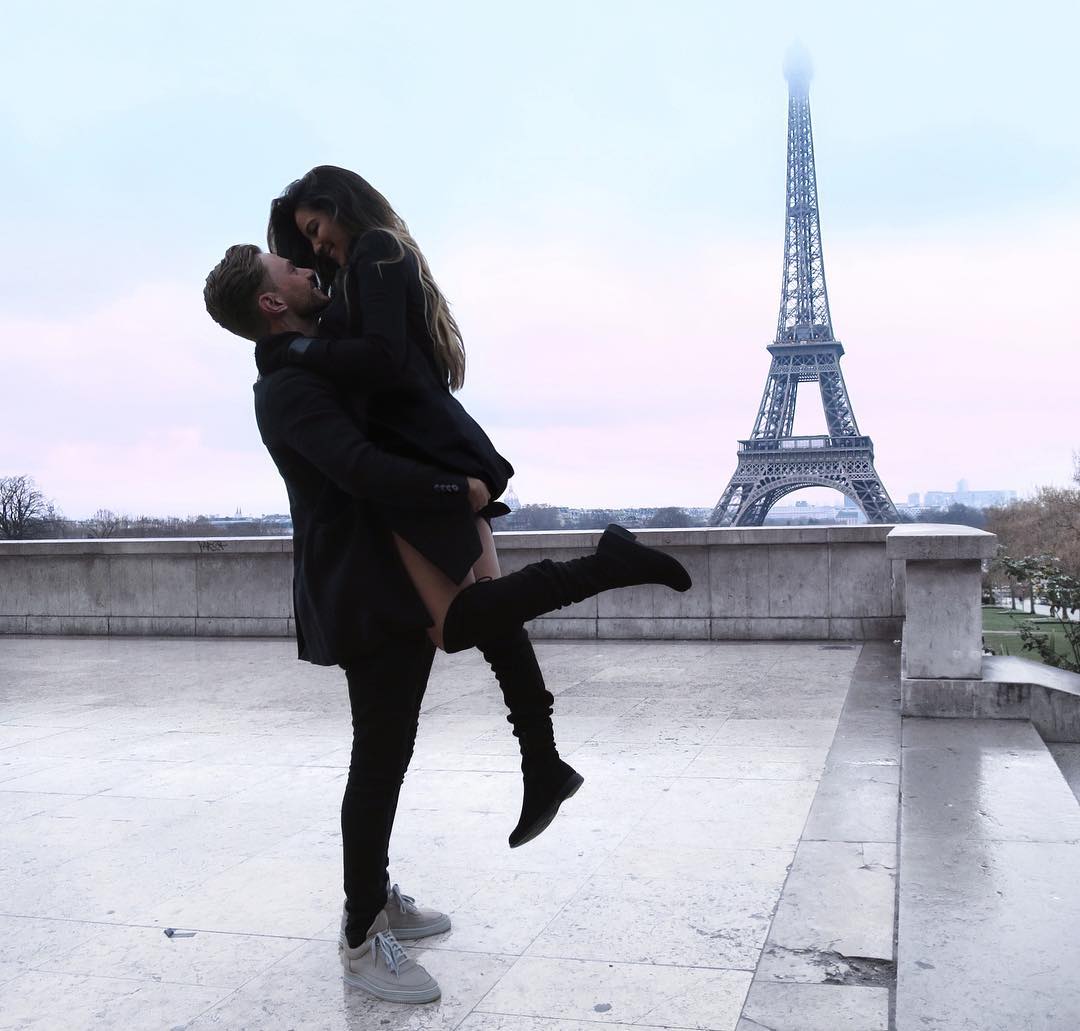 One morning we walked to Tracedero before we had breakfast. It's like a 5 minute walk from our hotel so went here a few times actually! Trocadero is a platform where you have the most beautiful Eiffel Tower view. Normally it's pretty crowded, but at 8 AM it's a whole other story.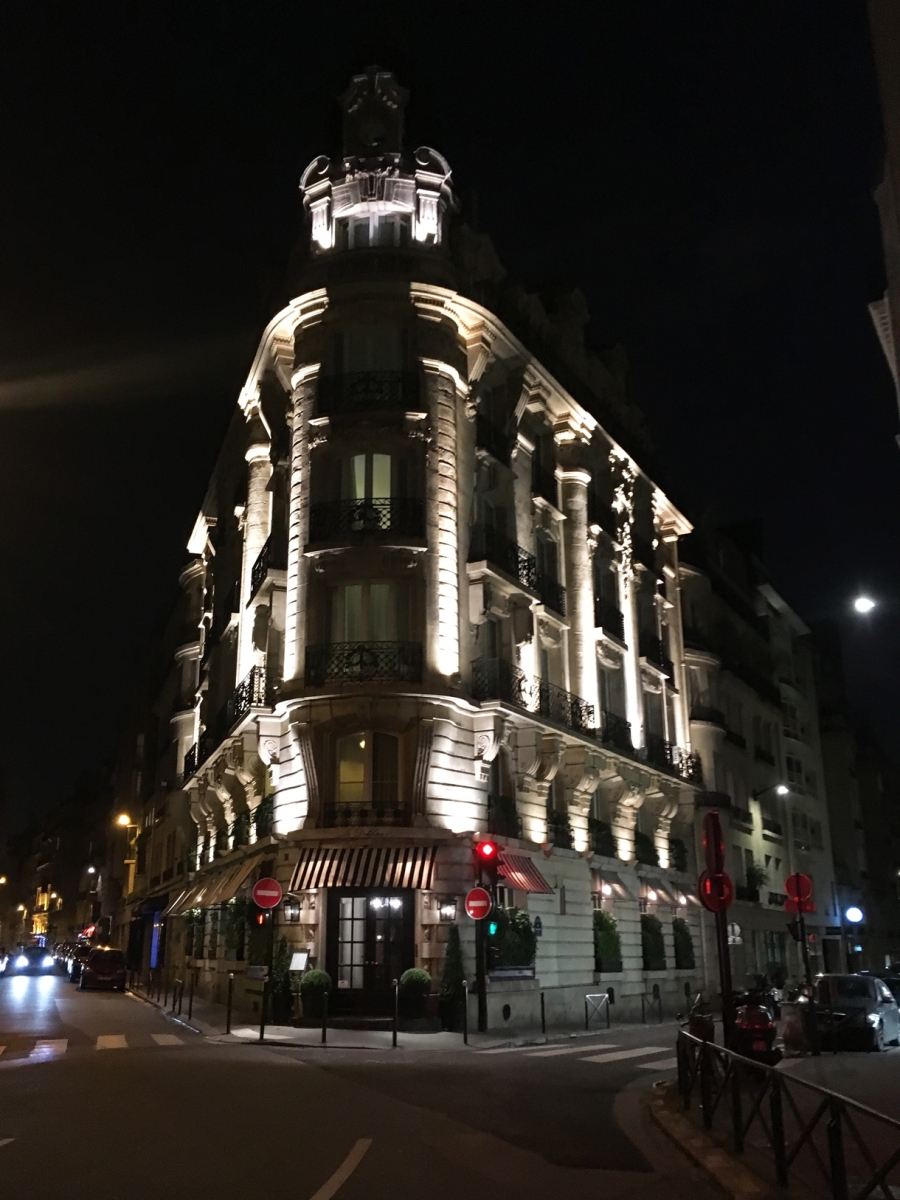 Paris at night is so beautiful as well! During this photo we walked to the subway, because we wanted to do some shopping. Champs Élysées is only one subway station away from the hotel.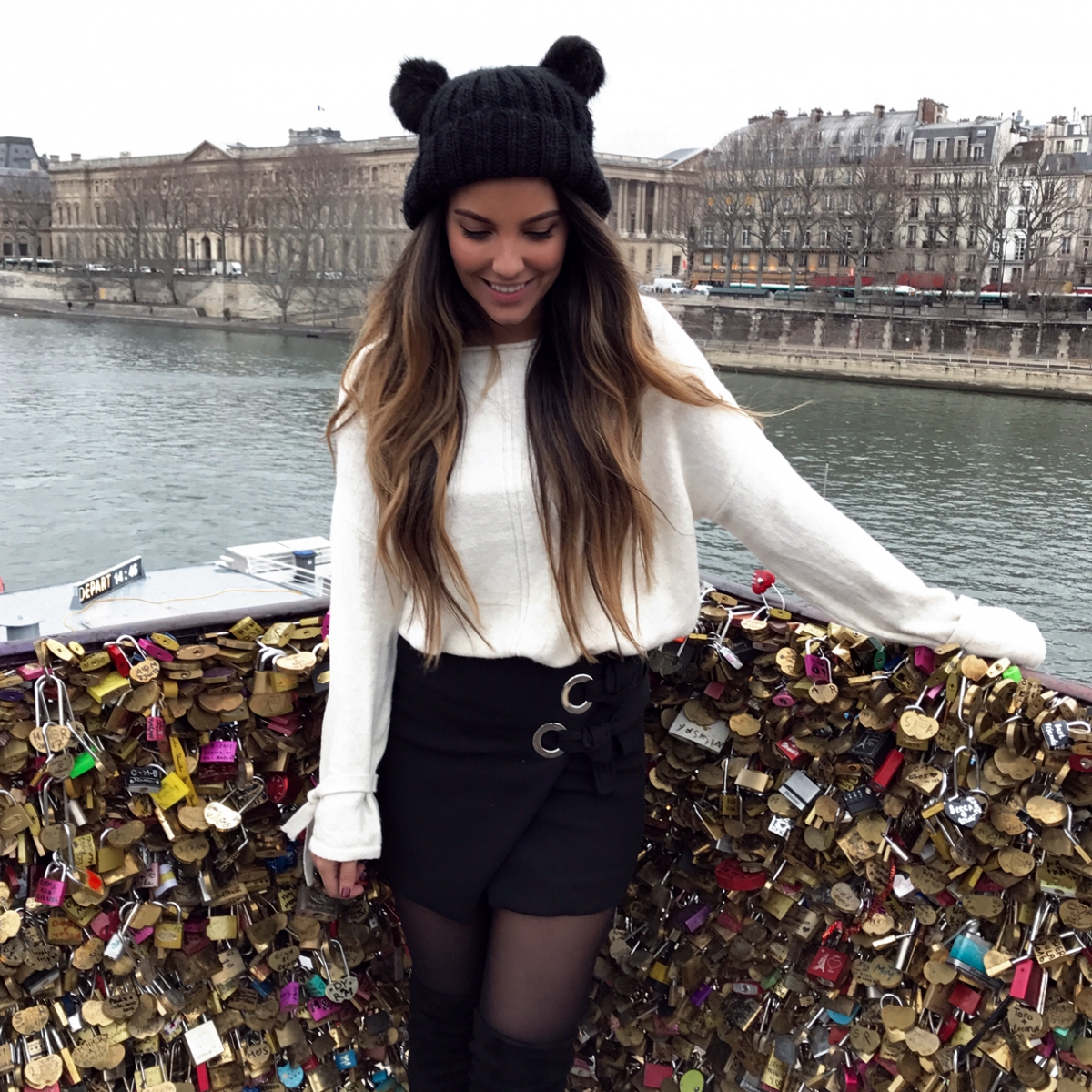 Until next time, Paris! You were GREAT xx