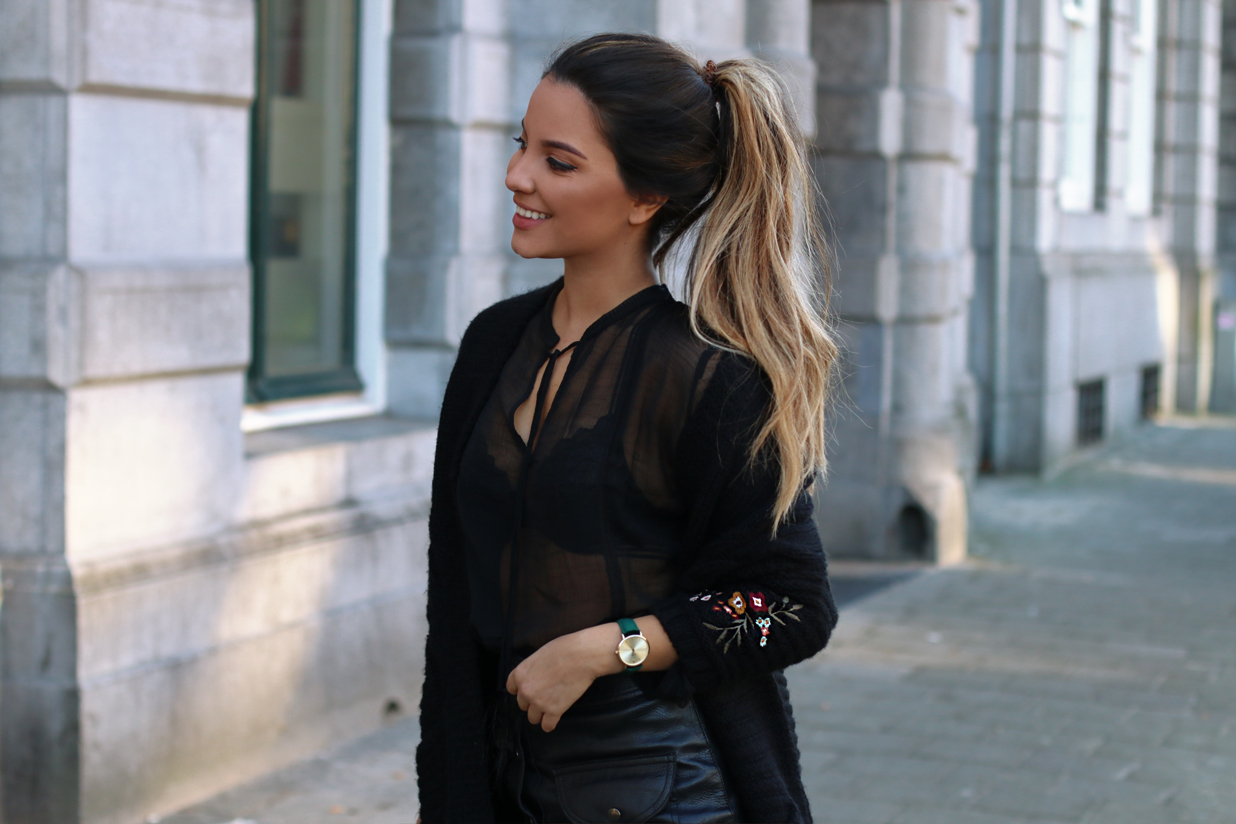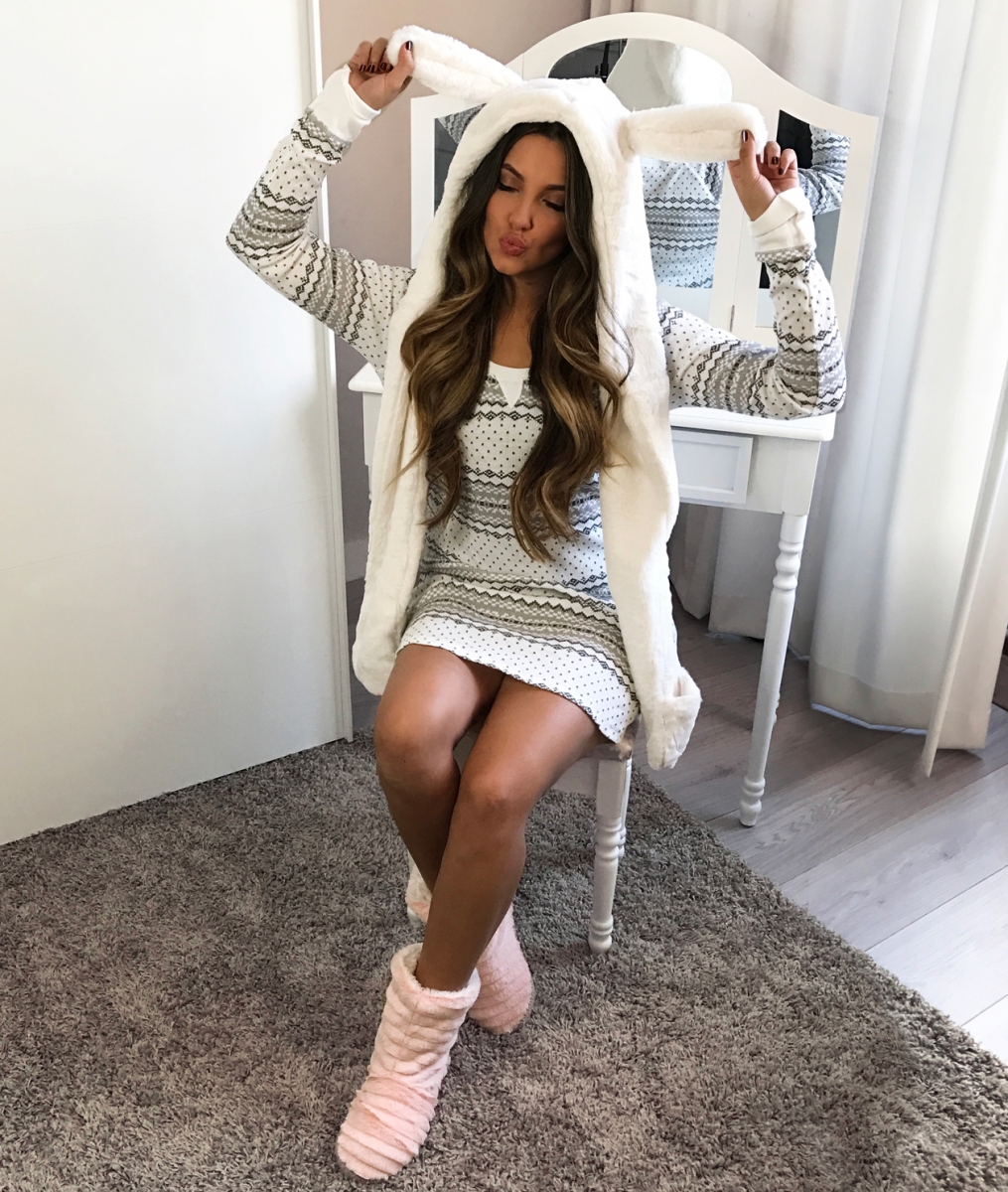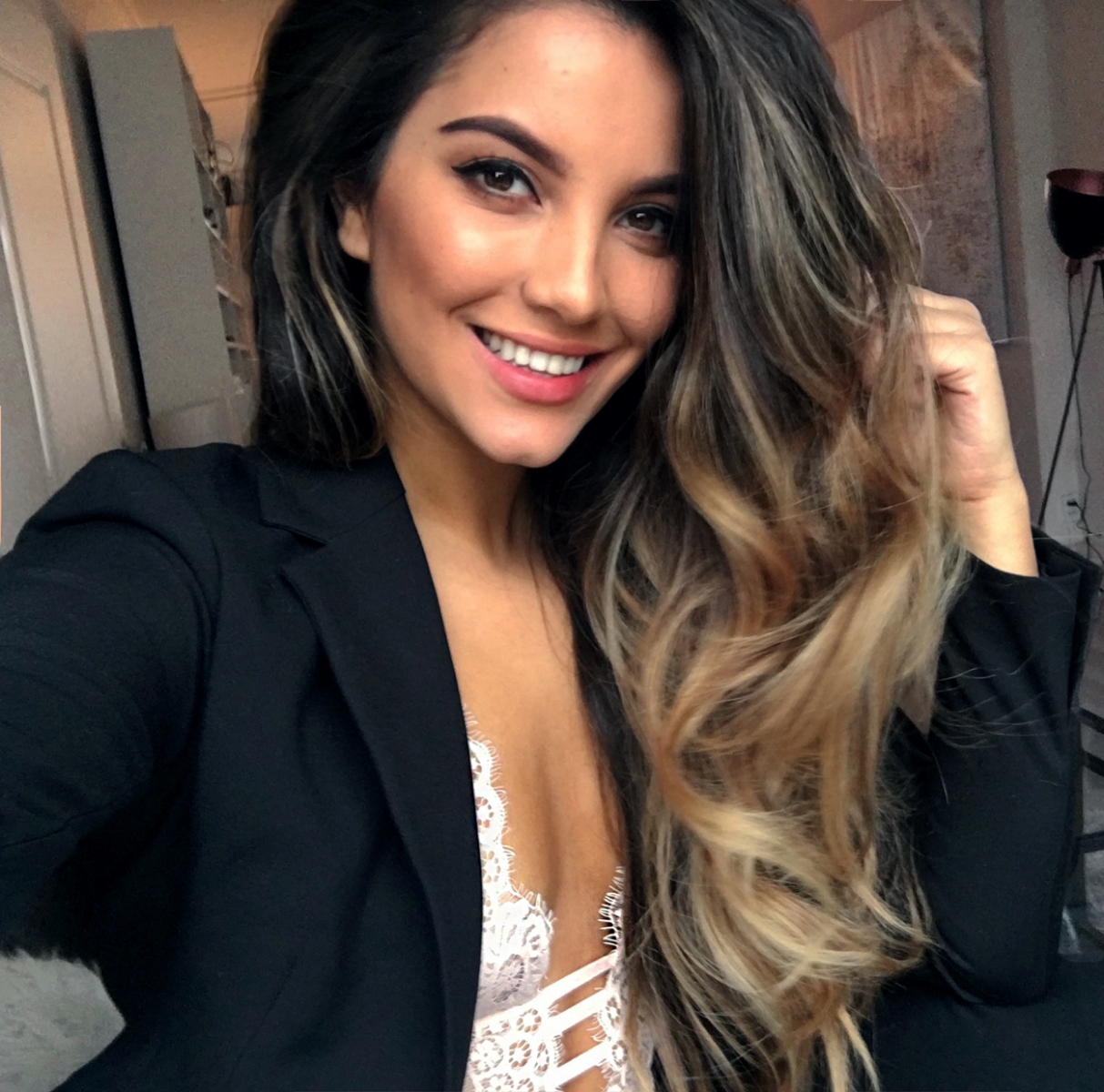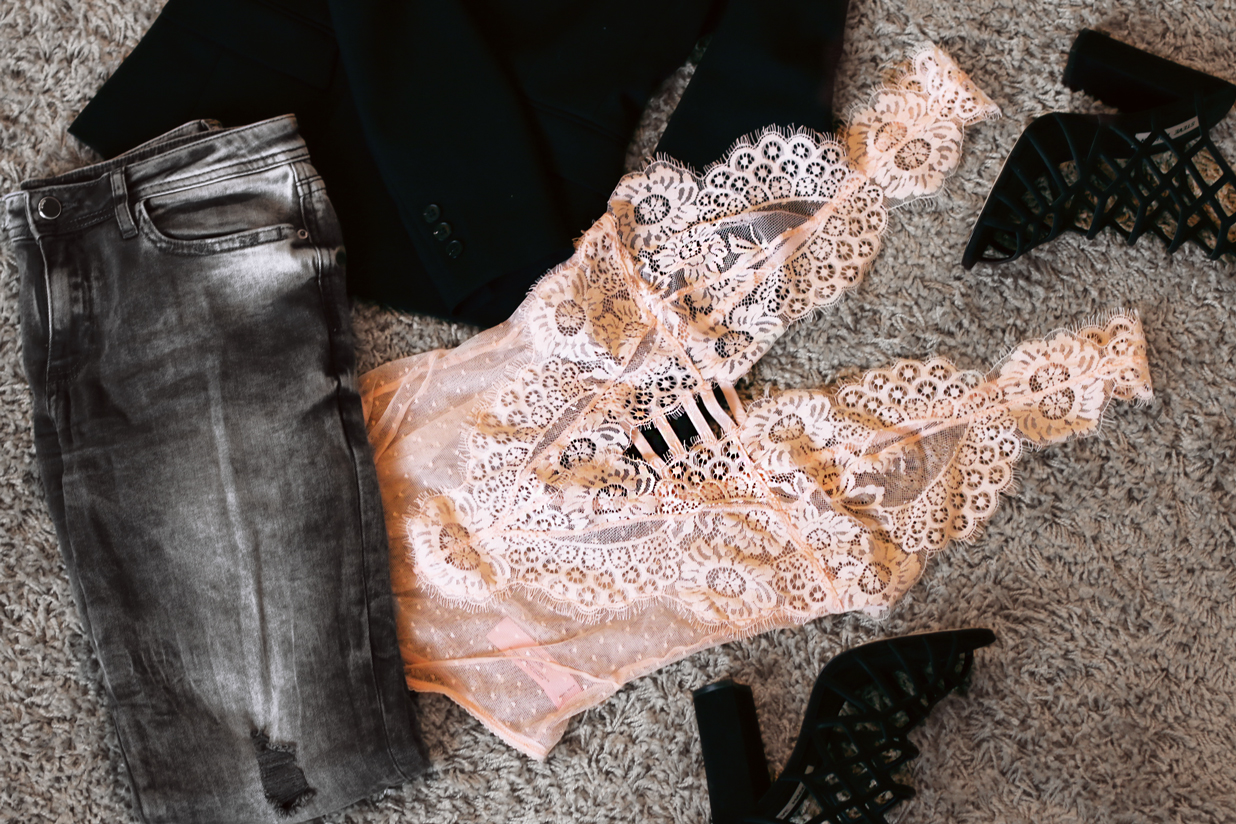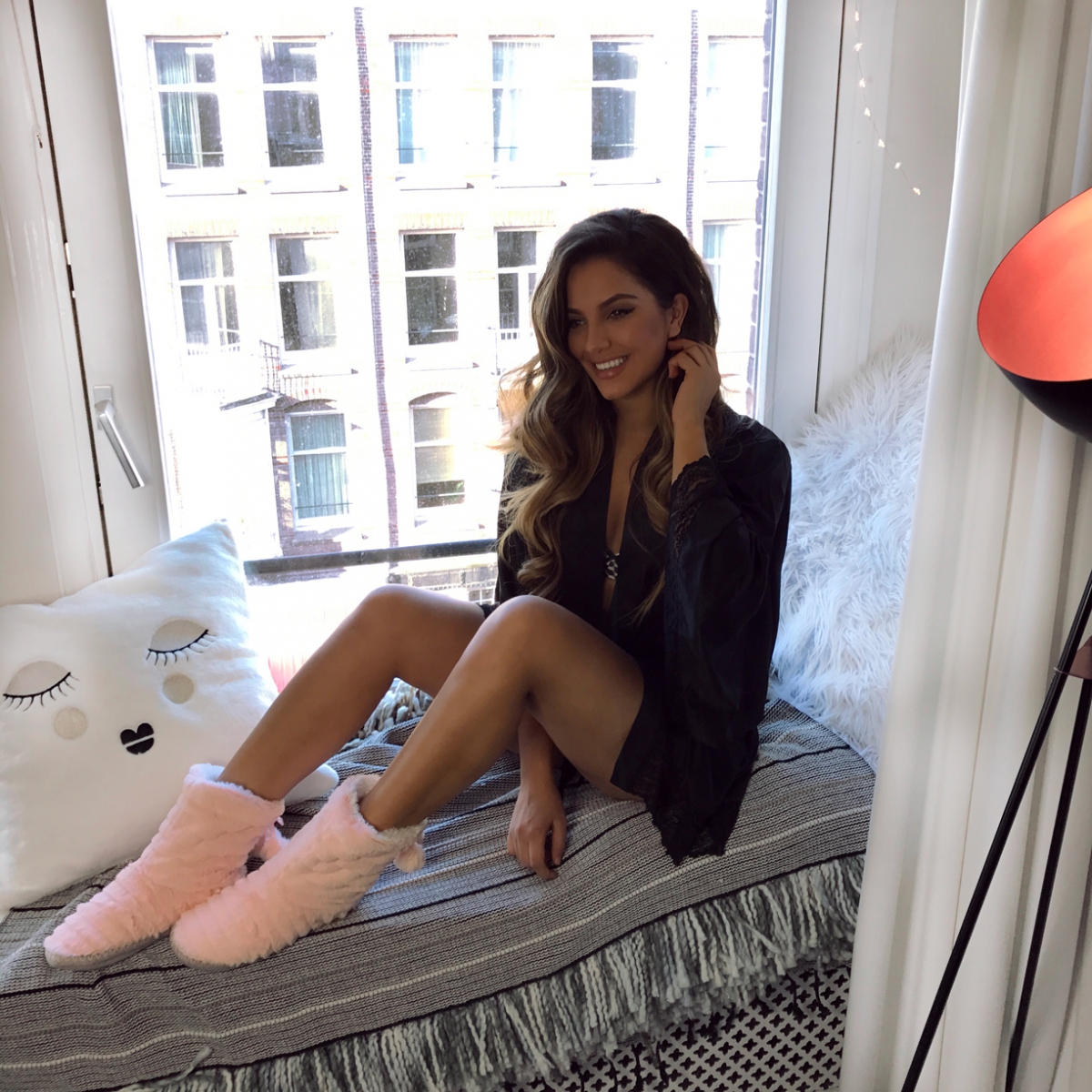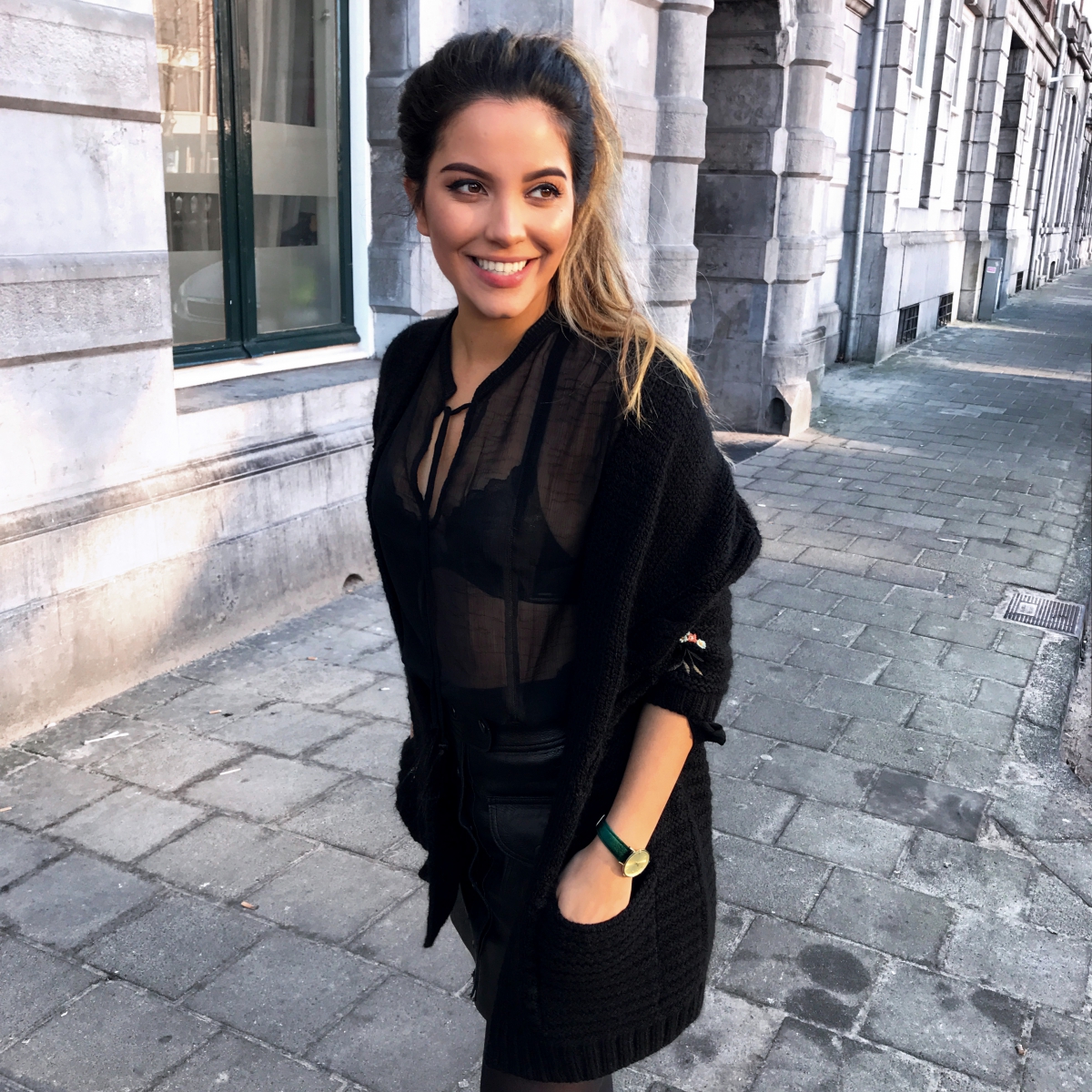 Since I graduated Vogue Academy last summer, my mornings now look a little different. With less stressful mornings, comes a new way of dressing up.
Less rushing in the mornings means that I get to spend more time in my comfortable clothes. I love wearing comfy clothes! Most of the time I can eat breakfast wearing pajamas & fluffy socks and get ready while wearing a soft silky robe. 
As a kid I loved dressing up and till this day on, I still do :-) What I wear, depends on my mood. However, I do like to play with the current trends. For example: yesterday I wore a sheer top combined with a black triangle bra. Since we're getting closer to springtime, you'll probably see more sheer tops. What you'll probably see more of as well, are flower patterns! My cardigan has tiny embroidered flowers. Makes a plain black cardigan a bit more interesting, right?!
Items from Hunkemöller via Kleding.nl.