Hi babes! Hope you all had a lovely weekend. I spent mine with friends, went out for dinner, saw American Made in the movie theater and went out for drinks. Good fun! Anyway, since I receive lots of questions on a daily basis, I wanted to answer the most common ones on here. Here we goooo!
Hey babes! Hopelijk heb je een leuk weekend gehad. Ik ben samen met wat vrienden uit eten gegaan, naar de bios geweest en drankjes gedaan. Was erg gezellig! Aangezien ik de laatste tijd erg veel vragen krijg, ga ik nu de meet voorkomende vragen beantwoorden. Let's gooo!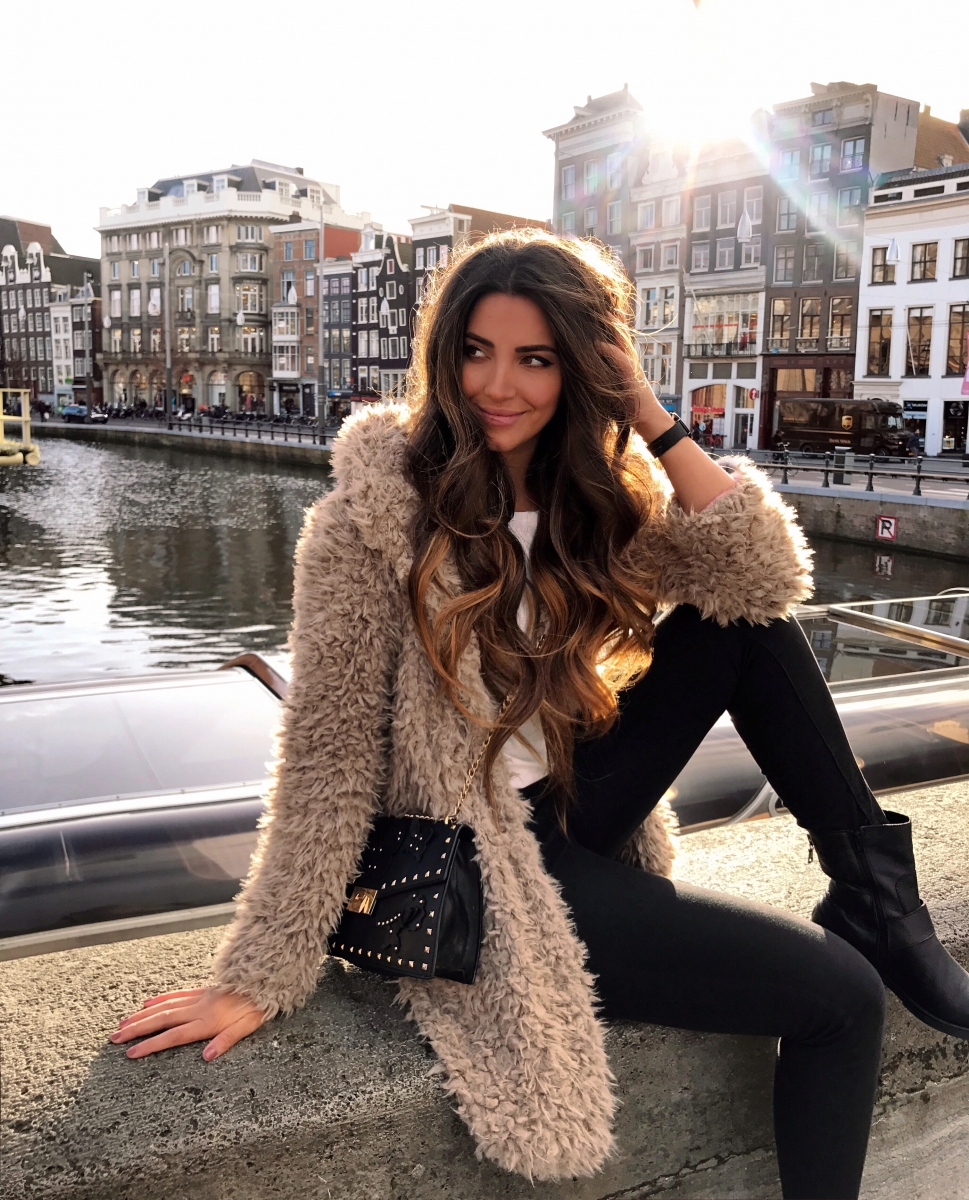 Where are you from? 
I was born in Jerusalem (my dad is from there and my mom is Dutch). I moved to The Netherlands when I was 4 years old, together with my sister, brother & mom. So I basically grew up here in Holland. Btw, why does our country have 2 names? So confusing lol.
Ik ben geboren in Jeruzalem (m'n vader komt daarvandaan en m'n moeder is Nederlands). Ik verhuisde naar NL toen ik 4 jaar oud was, samen met m'n zus, broer en moeder. Ik ben dus opgegroeid in Holland. Btw, waarom heeft ons land 2 namen? Zo verwarrend haha. 
Do you live in Amsterdam? 
Yes! I moved to Amsterdam about 4,5 years ago. Love living here. The friendly people, the beautiful architecture, the great atmosphere.
Jaaa! Ik woon hier nu al zo'n 4,5 jaar en ik hou ervan. De vriendelijke mensen, de mooie architectuur, de goede sfeer.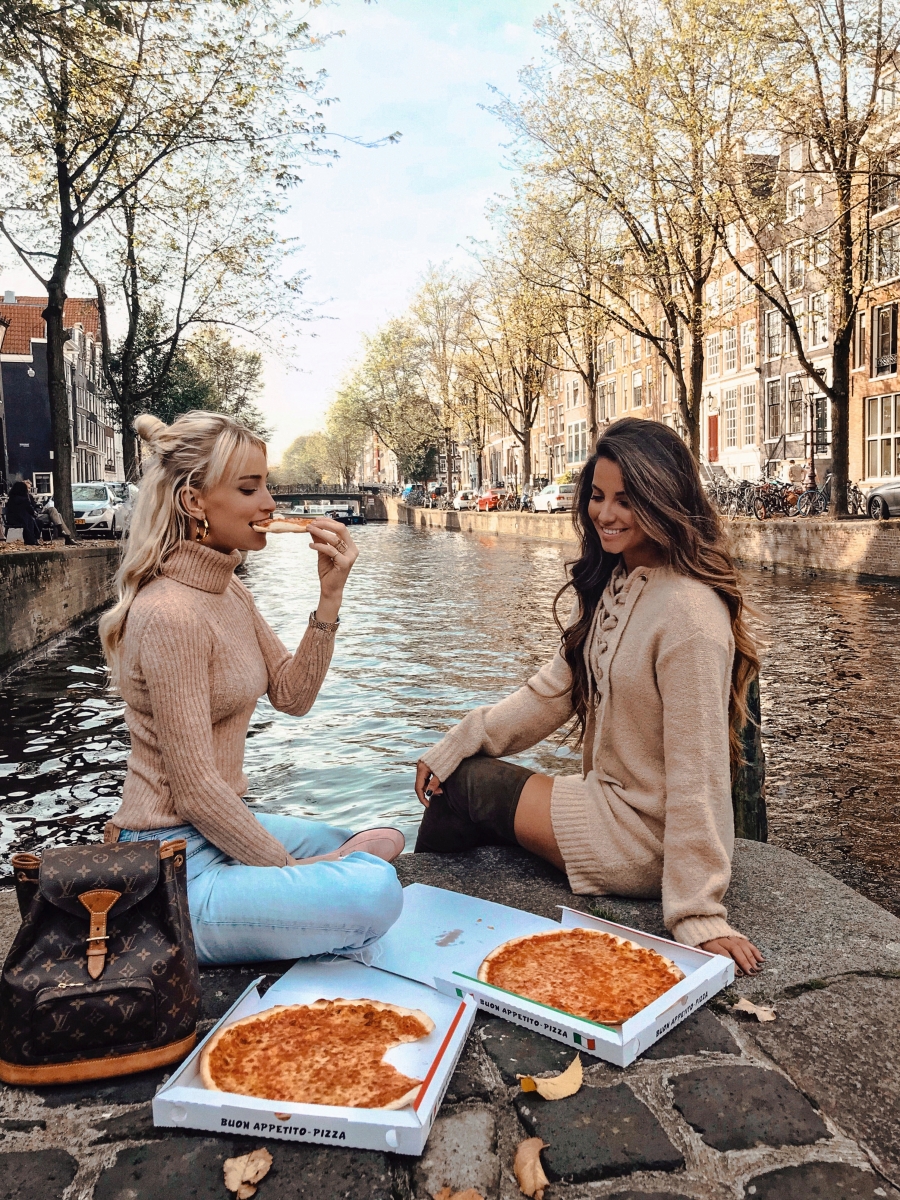 What did you study?
I studied Fashion & Branding for a year at AMFI. But after realizing that wasn't for me (ok basically my grades weren't good enough, but let's not talk about that), I studied Fashion Styling at Vogue Academy. Graduated last summer!
Ik heb een jaar lang Fashion & Branding gestudeerd aan de AMFI. Maar daarna realiseerde ik me dat het niet voor mij was weggelegd (ok m'n cijfers waren niet goed genoeg, maar laten we het daar niet over hebben haha). Vervolgens heb ik Fashion Styling aan Akademie Vogue gestudeerd en ben ik vorig jaar zomer afgestudeerd. 
How do you edit your photos?
I use Snapseed and VSCO cam. Snapseed is great for adjusting brightness and saturation etc. I love VSCO since it has great filters. The ones I usually use are A4, A5 or A6.
Ik gebruik Snapseed en VSCO cam. Snapseed is handig om de helderheid en verzadiging aan te passen. VSCO cam heeft goede filters. De filters die ik vaak gebruik zijn A4, A5 of A6.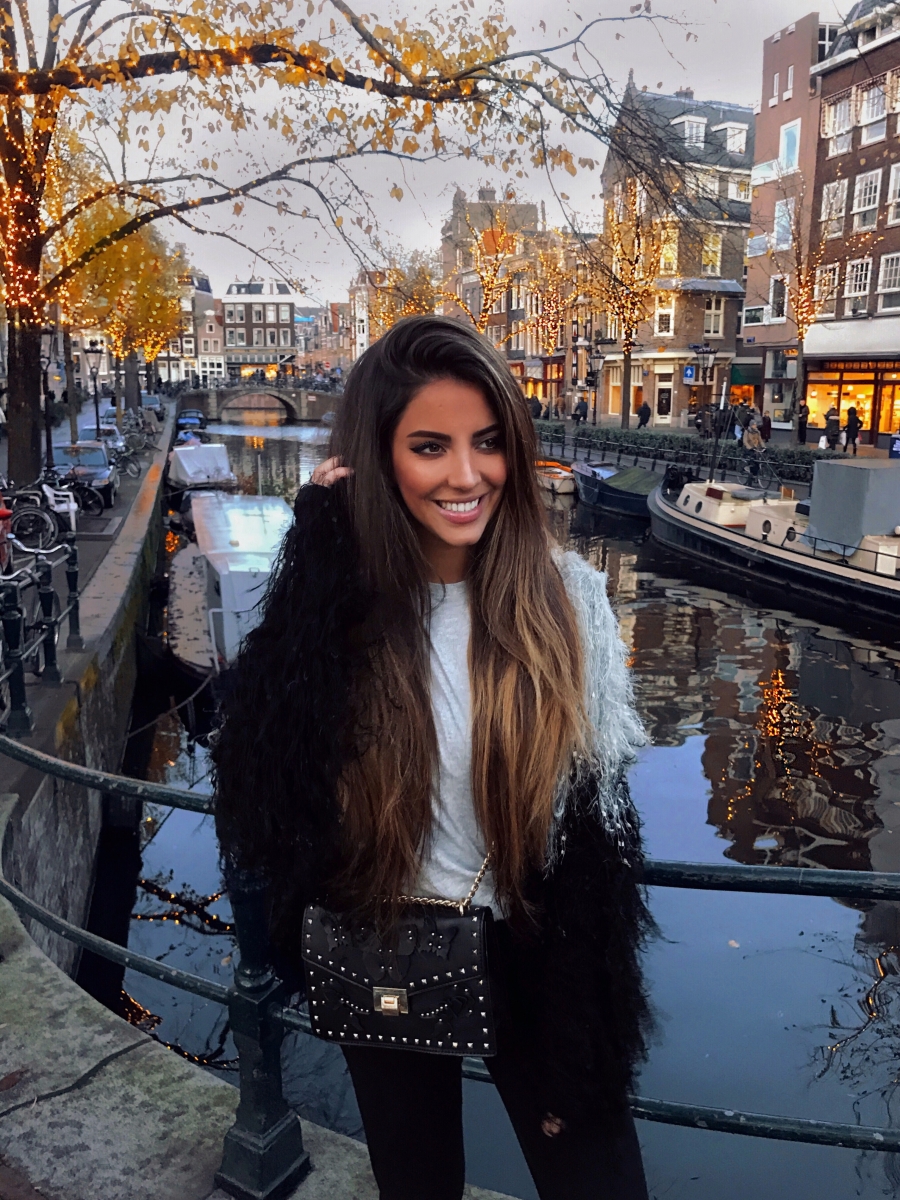 What hair products do you use?
I feel like my hair routine is always changing but at the moment I love using the following products:
Mijn haar routine verandert om de zo veel tijd, maar op dit moment gebruik ik de volgende producten:
– Tangle Teazer brush
– Noir Epic Retreat shampoo
– Aussie Repair Miracle conditioner
– Gisou Propolis Infused heat protect
– Gisou Honey Infused hair oil
– Noir Dear Darkness dry shampoo. Seriously, can't live without. This gives your hair the volume of a lion. (Is that a weird thing to say?)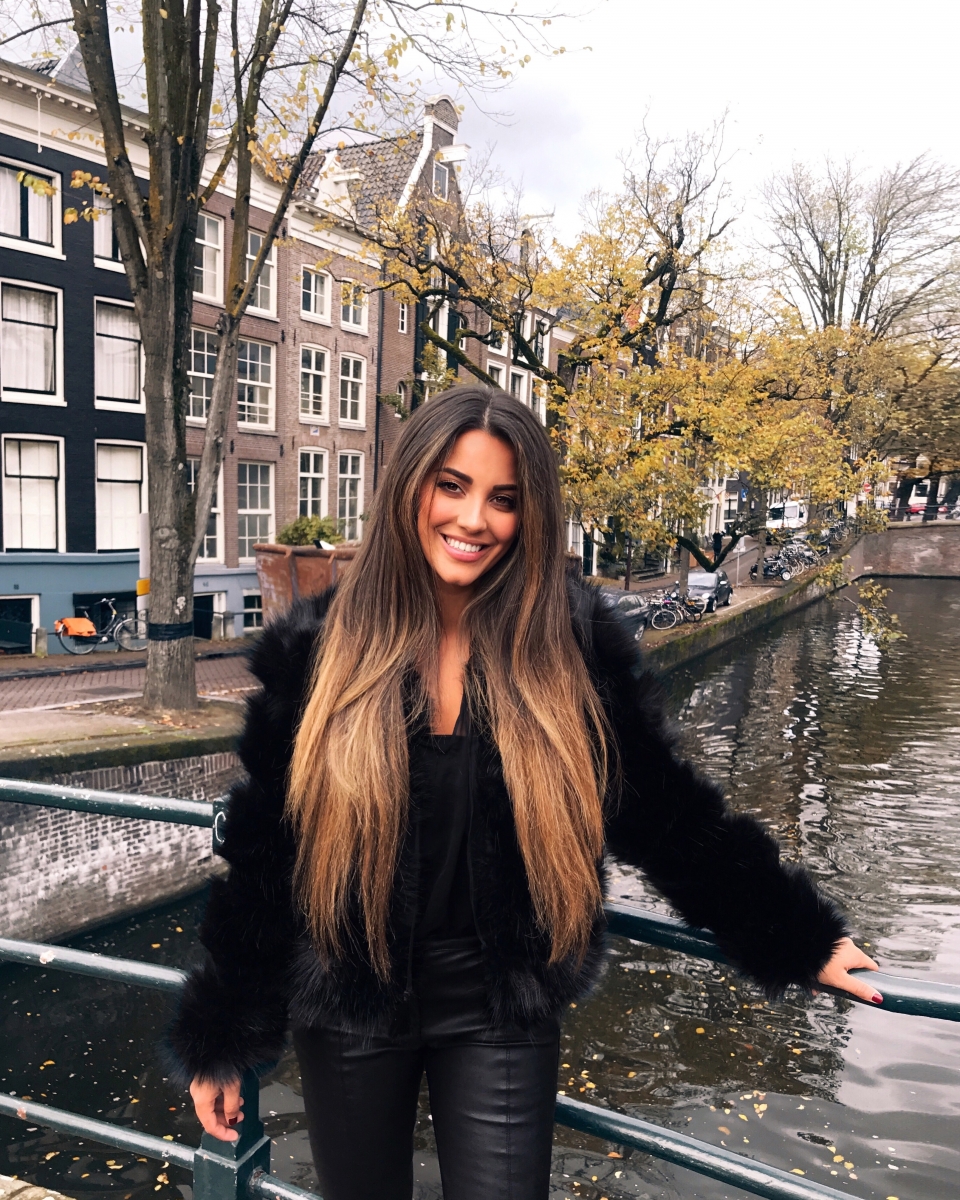 What hair curler do you use?
I've been using the Babyliss curling iron for 6-7 years now! It's about 20 euros and seriously the best one ever. I tried curling irons that were super expensive, but my curls would disappear in 10 minutes? I can recommend my dear old Babyliss for sure. The exact name is: Babyliss Pro 180 25 mm.
De afgelopen 6-7 jaar gebruik ik dezelfde Babyliss krultang. Hij kost ongeveer 20 euro en hij is echt super fijn. Ik heb ook tangen gebruikt die erg duur waren, maar m'n krullen zakte vaak al na 10 minuten uit? Ik kan m'n oude vertrouwde Babyliss tang echt aanraden. Dit is de precieze naam: Babyliss Pro 180 25 mm.
That's about it. If you have some more questions, let me know! I can do a part 2 soon ♡ xx
Dat is het zo ongeveer. Als je nog meer vragen hebt, hoor ik ze graag! Dan beantwoord ik ze in deel 2 ♡ xx