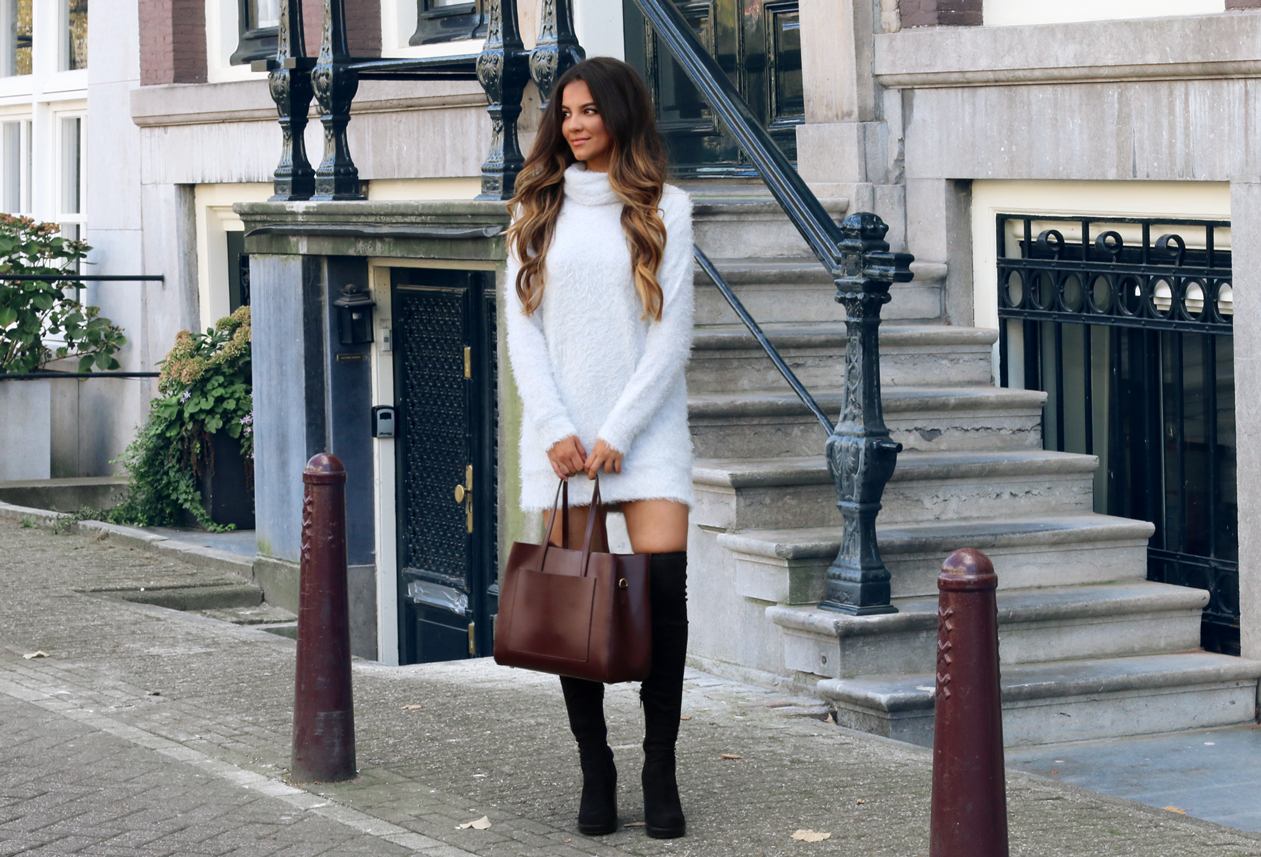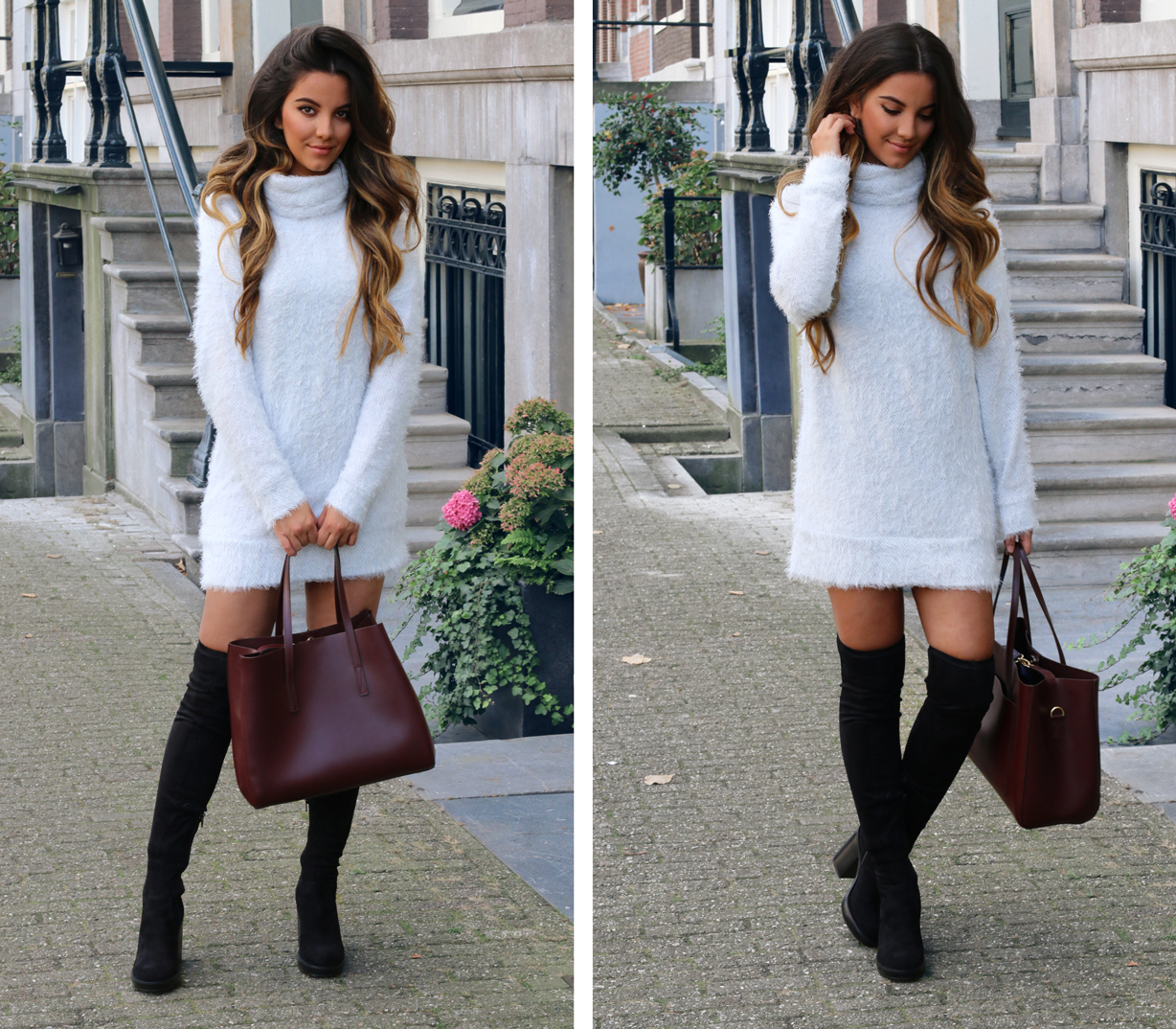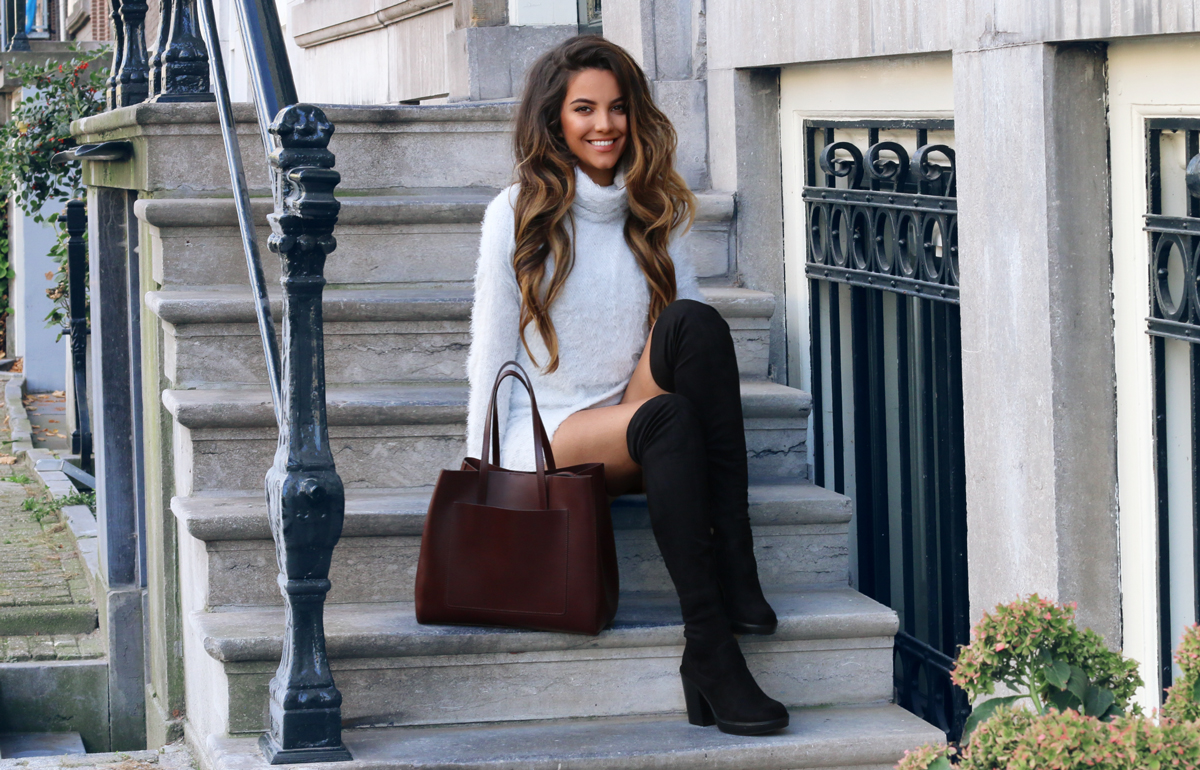 Good afternoon guys! How are you doing? I just got home after a museum visit with Sam. First we went out for lunch and afterwards we visited Van Gogh museum. Pretty interesting! Now I'm about to clean the house, it's definitely needed.
In these pictures I'm wearing an entire River Island outfit via Kleding.nl. Fall is here and it's getting colder every day. I'm slowly but surely changing my entire wardrobe. That's why I used Kleding.nl to get ready for the new season.
When I decide what to wear, the most important thing is that I feel confident & comfortable. I love combining basic pieces. A comfy knit dress is one of those autumn basics you can combine in so many different ways.
Knit dress, thigh high boots & bag – River Island via Kleding.nl