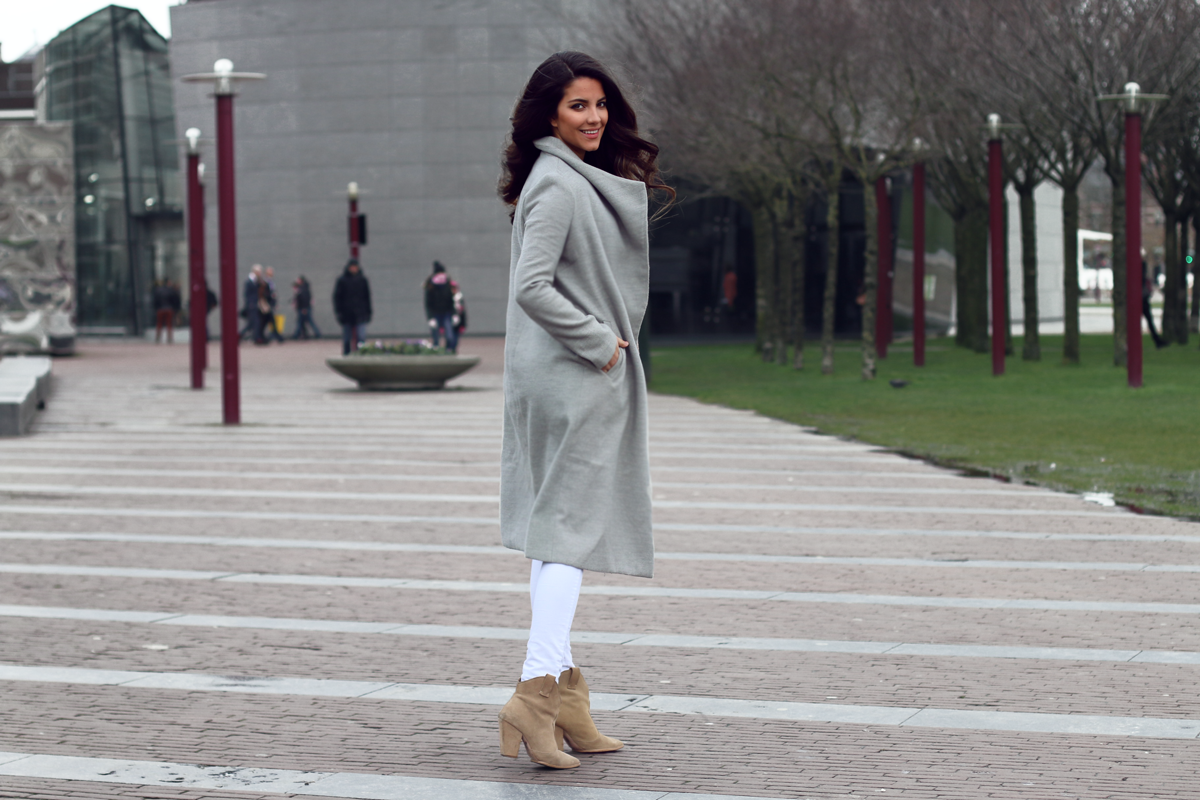 This outfit is the ultimate proof that I'm super ready for Spring. White jeans, summer booties and a light colored coat. Even though a pair of white jeans can easily be worn in the middle of the winter. Just pair them with a knit or winter boots (or even both) and they're instantly winter appropriate.
Yesterday the wind almost blew me over during my shopping session with Naz. We visited a big department store called Bijenkorf, Zara and a cute little interior shop. Talking about interior! I promised to blog some pictures of my appartement but I haven't done that yet. I'll shoot some pictures today and I'll post them tomorrow. Now it's time to focus on school work. 3,5 more months to go.. Ohh I can't wait till I'm graduated! Fast forward to May please?! Have a great day! X
Ik denk dat deze outfit het ultieme bewijs is dat ik toe ben aan de lente. Een witte broek, zomerse laarsjes en lichte jas. Overigens vind ik dat een witte broek niet alleen in de zomer leuk is. Combineer hem in de winter met een dikke trui of jas (of zelfs allebei) & you're good to go.
Gister waaide ik zowat weg tijdens het winkelen met Naz. We gingen naar de Bijenkorf, Zara en een leuk interieur winkeltje waar ik de naam niet meer van weet. Over interieur gesproken! Ik zou nog wat foto's laten zien van m'n appartementje. Ik ga straks wat foto's schieten en zal het dan morgen op m'n blog zetten. Nu is het tijd om aan de slag te gaan met m'n school werk. Nog 3,5 maandjes.. Oeehh ik kan echt niet wachten tot ik afgestudeerd ben! Kan het alvast mei zijn?! Fijne dag allemaal! X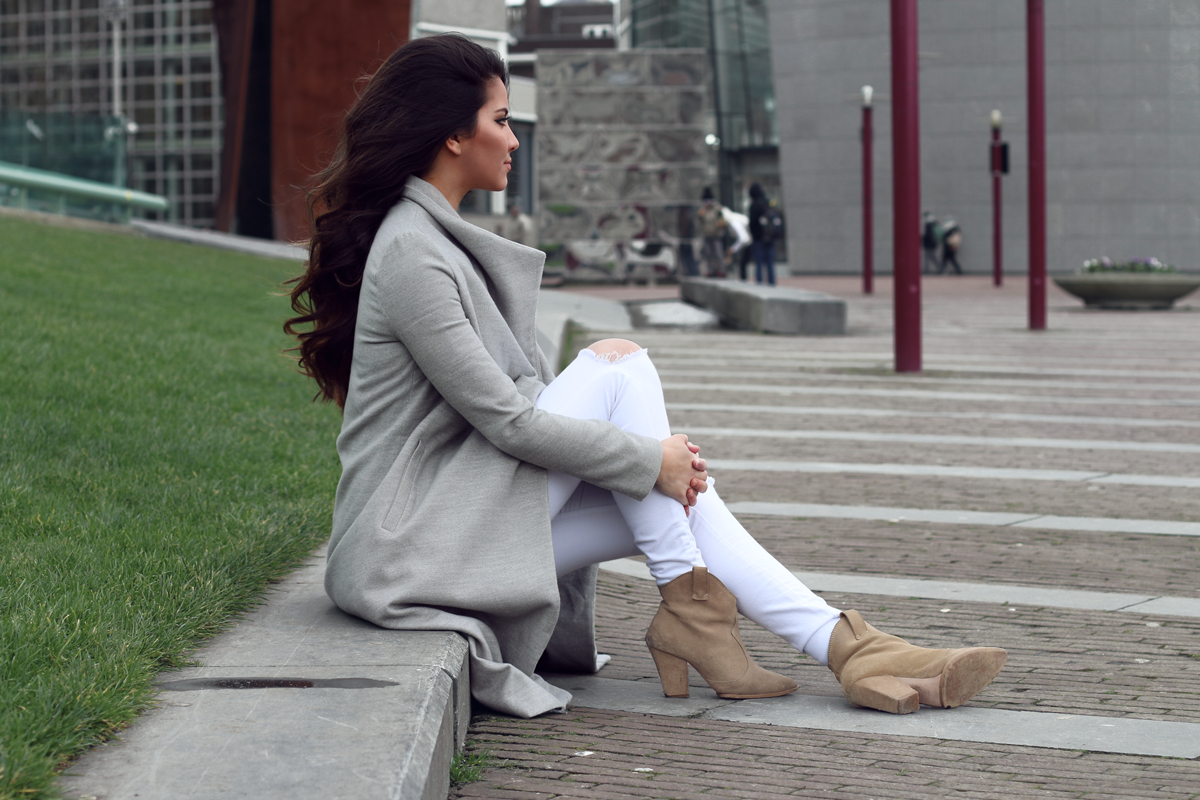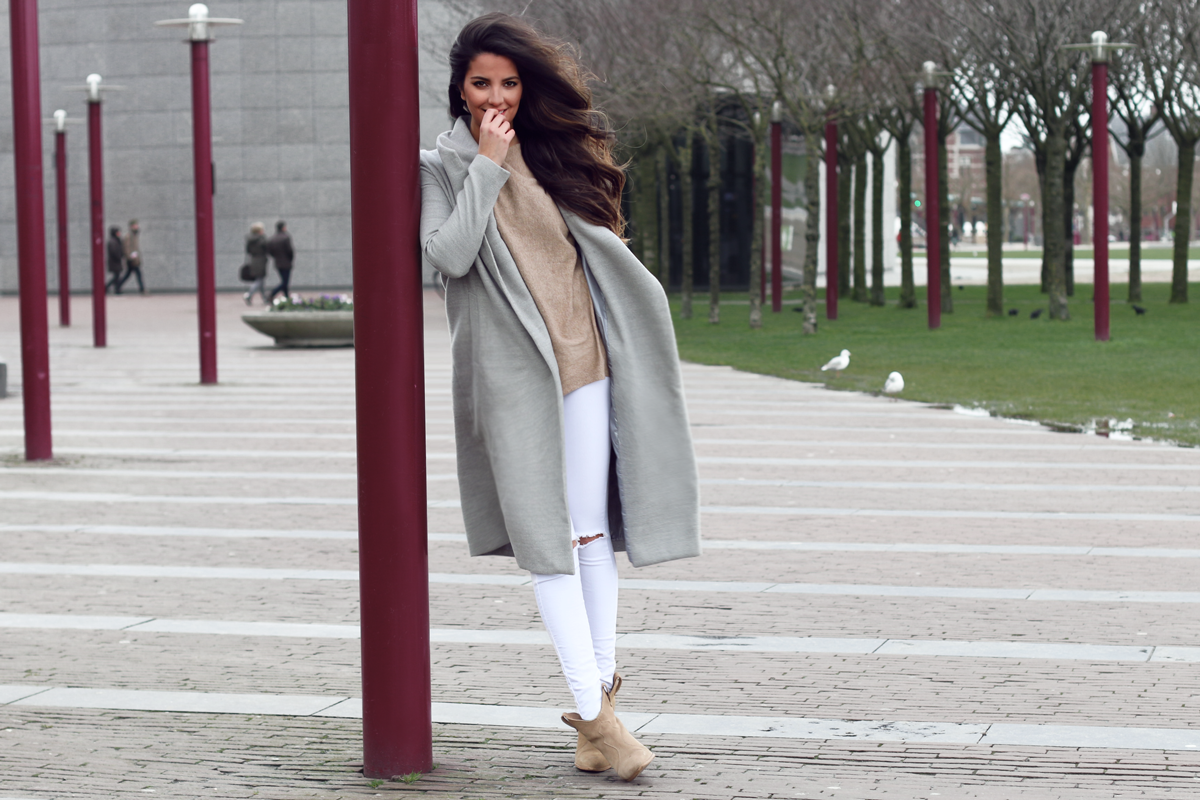 Gray coat – Lulu's (or similar here)
Jumper – Primark (or similar here)
Shoes – Zara (2014 though, similar here)
White jeans – H&M (or similar here)