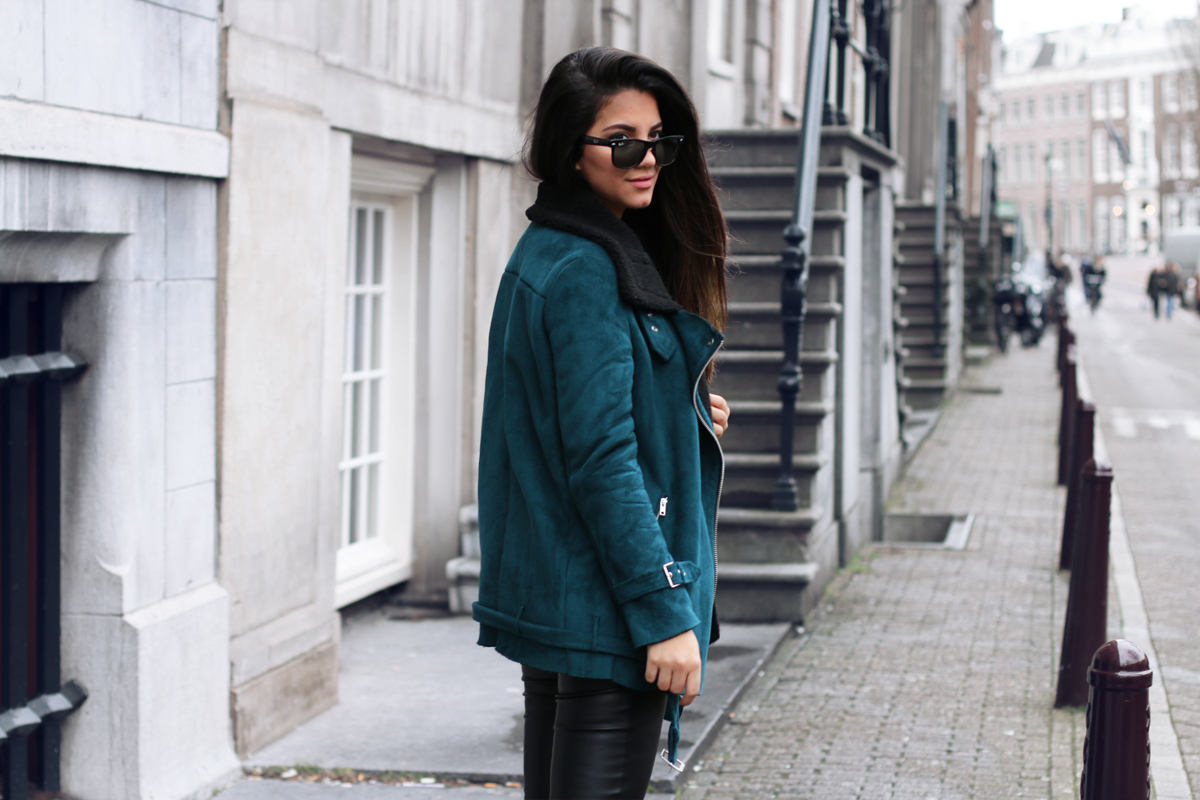 When I was at my moms house last weekend, I rediscovered my love for this aviator jacket. It was laying in my wardrobe, somewhere in the corner, so I took it with me to my house. I've been basically living in it ever since. So comfortable. :)
Last Friday Sam and I took these pictures, while we were on our way to visit my nephews & niece. Normally we'd go there by scooter, but since our scooter got stolen a couple of weeks ago, we drove on Sams motorcycle. (My mom is going to kill me when she reads this).
Yesterday evening our friends visited us. We ate together and saw The Hateful Eight in the cinema. It was kind of… weird. Haha. I'm not too sure what to think of it. The film was pretty good but some parts were crazy. Have you seen it?
I'm going to have lunch with a friend now and shoot pictures afterwards! Have a great Sunday. Hugs xx
Toen ik vorig weekend bij m'n moeder thuis was, herontdekte ik deze aviator jas. Hij lag ergens in de hoek van m'n kast, dus ik nam het met me mee naar mijn huis. Sindsdien woon ik er een soort van in. Zo comfortabel. :)
Afgelopen vrijdag schoten Sam en ik deze foto's onderweg naar m'n neefjes & nichtje. Normaal gaan we met onze scooter naar hun toe, maar aangezien die laatst gestolen is, ging ik achterop bij Sam op z'n motor. (M'n moeder vermoord me als ze dit leest). 
Gister avond zijn vrienden van ons langs gekomen. We hebben samen gegeten en The Hateful Eight gekeken in de bioscoop. De film was…. redelijk.. apart. Haha. Ik weet niet zo goed wat ik ervan moet vinden, hij was wel goed maar sommige stukjes waren best gek. Hebben jullie hem al gezien? 
Ik ga straks met een vriendin lunchen en daarna foto's schieten. Fijne zondag allemaal! Liefs xx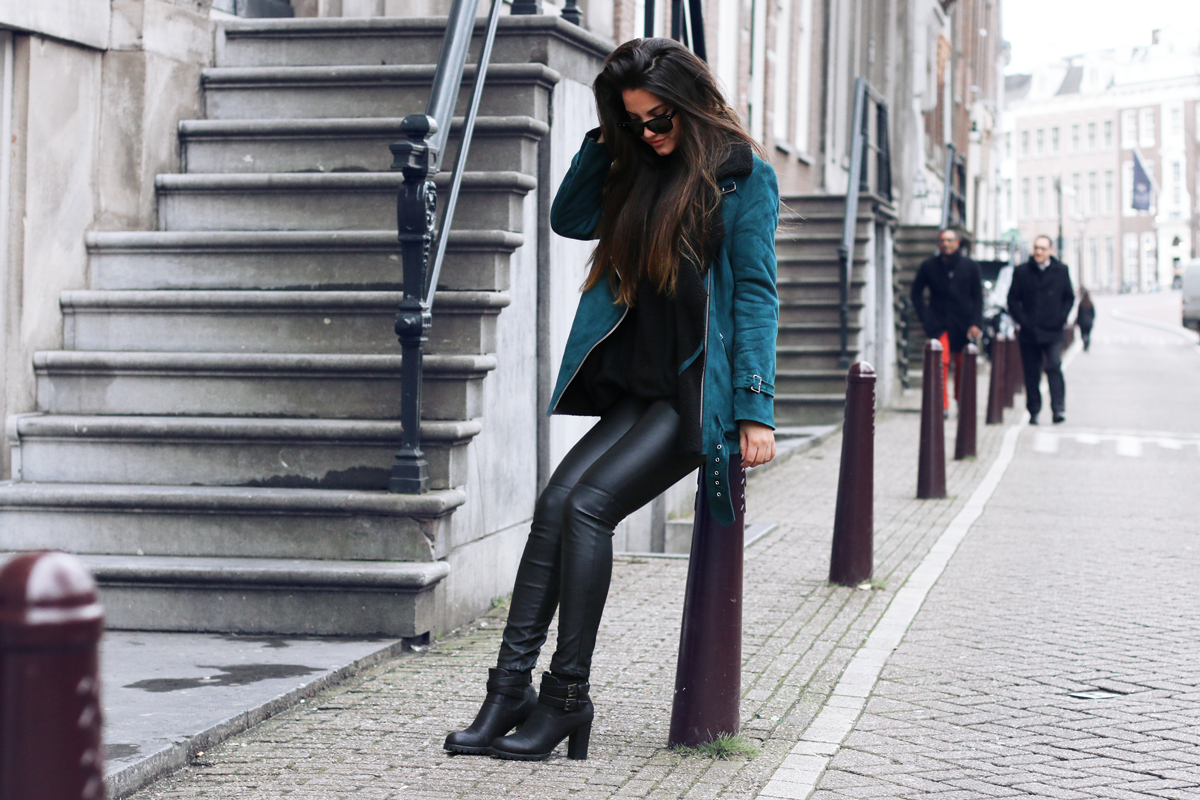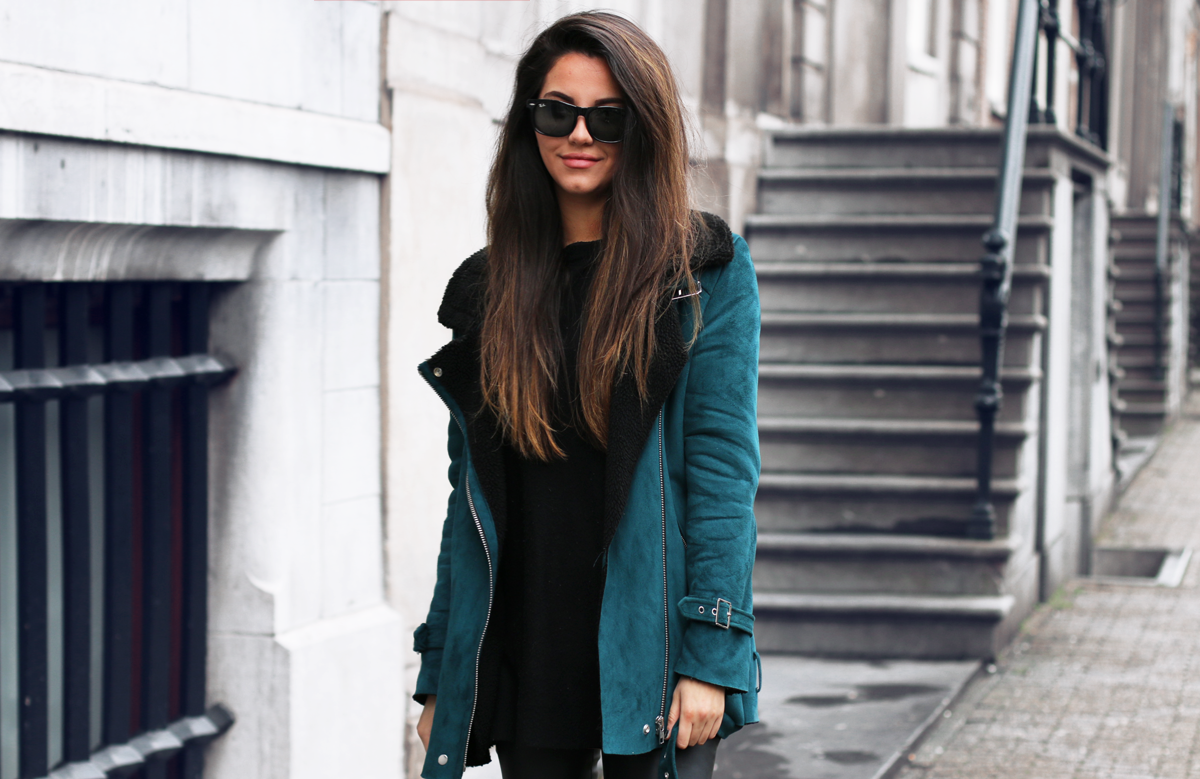 Aviator jacket – here (on sale now)
Jumper – H&M (similar)
Faux leather pants – H&M (similar)
Shoes – Loavies (similar)
Sunglasses – Ray Ban