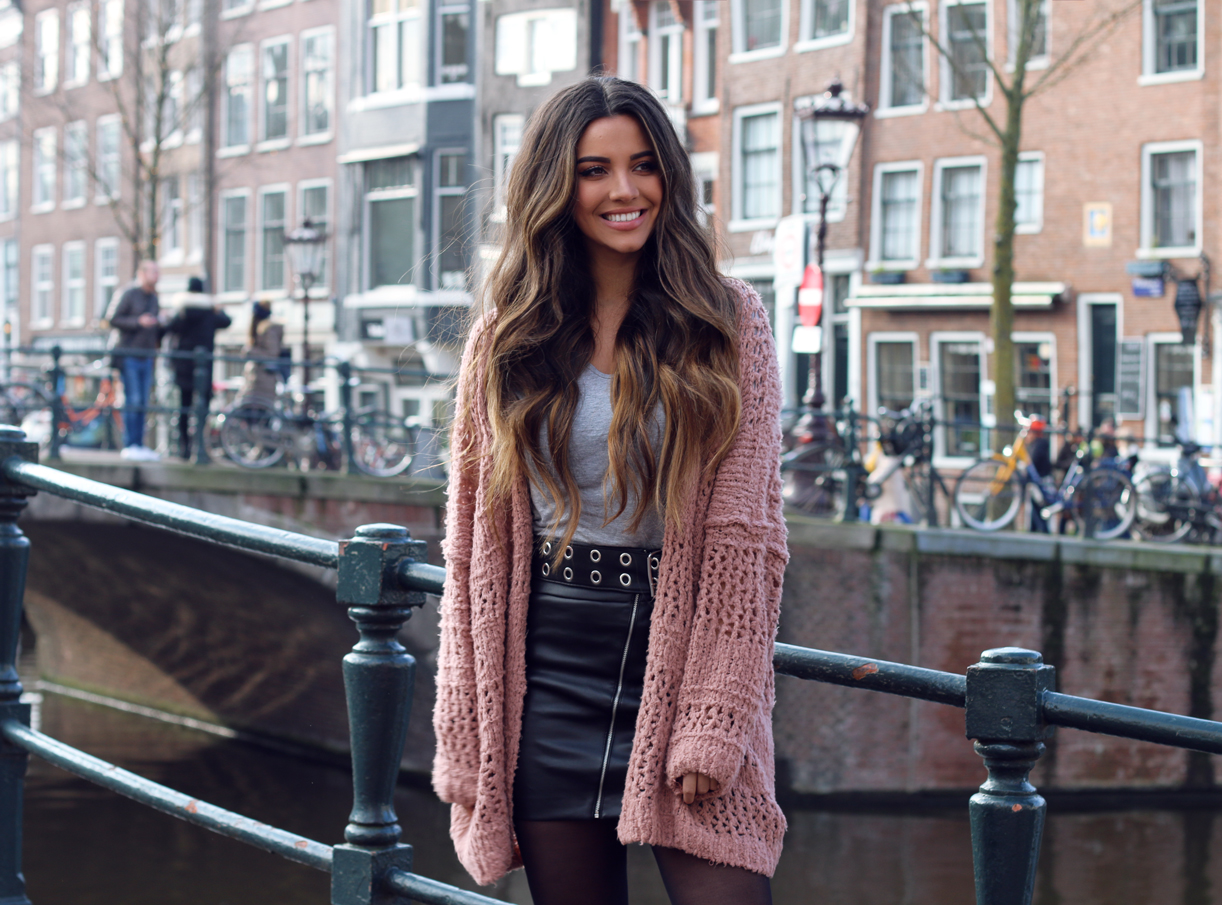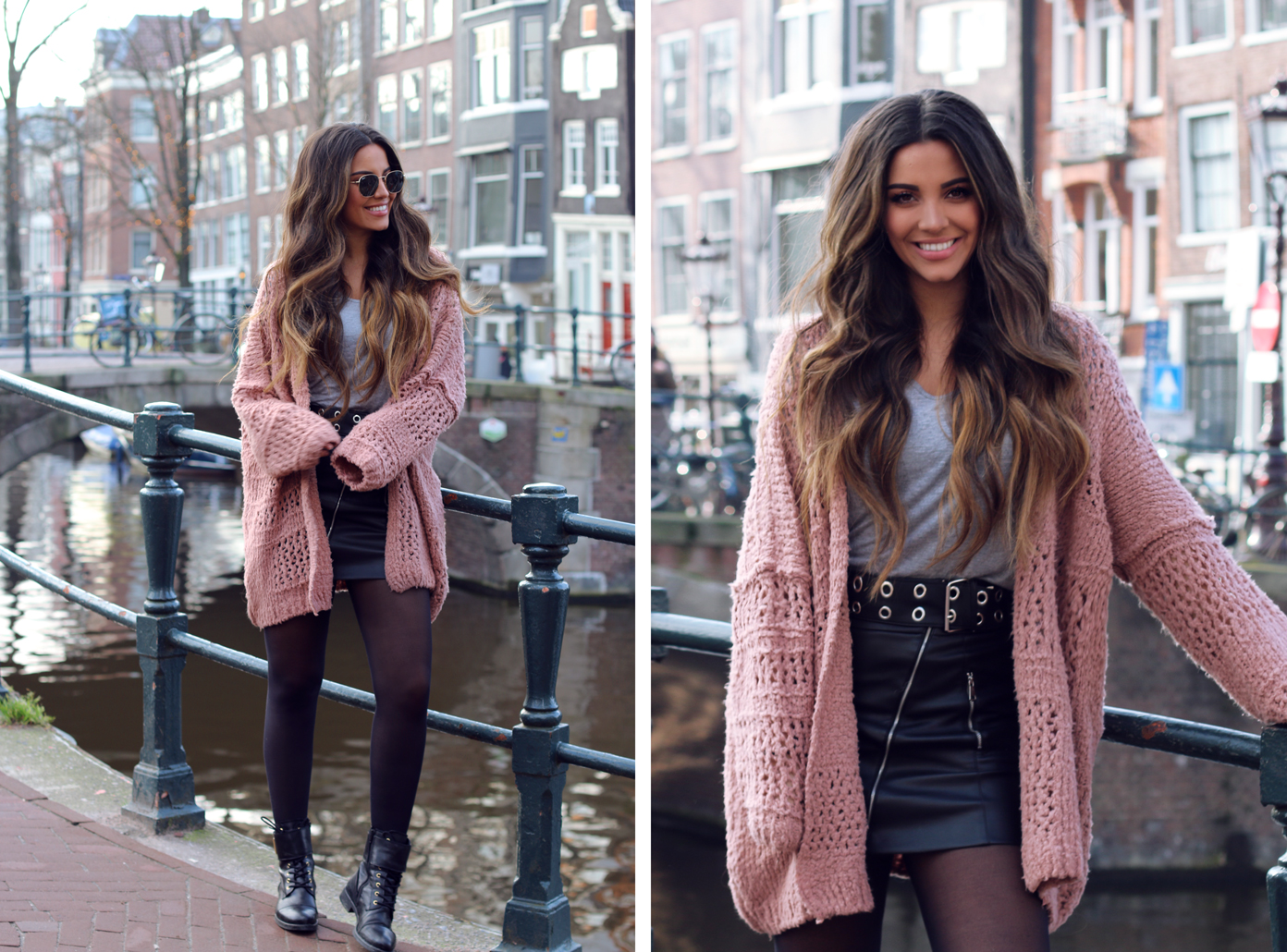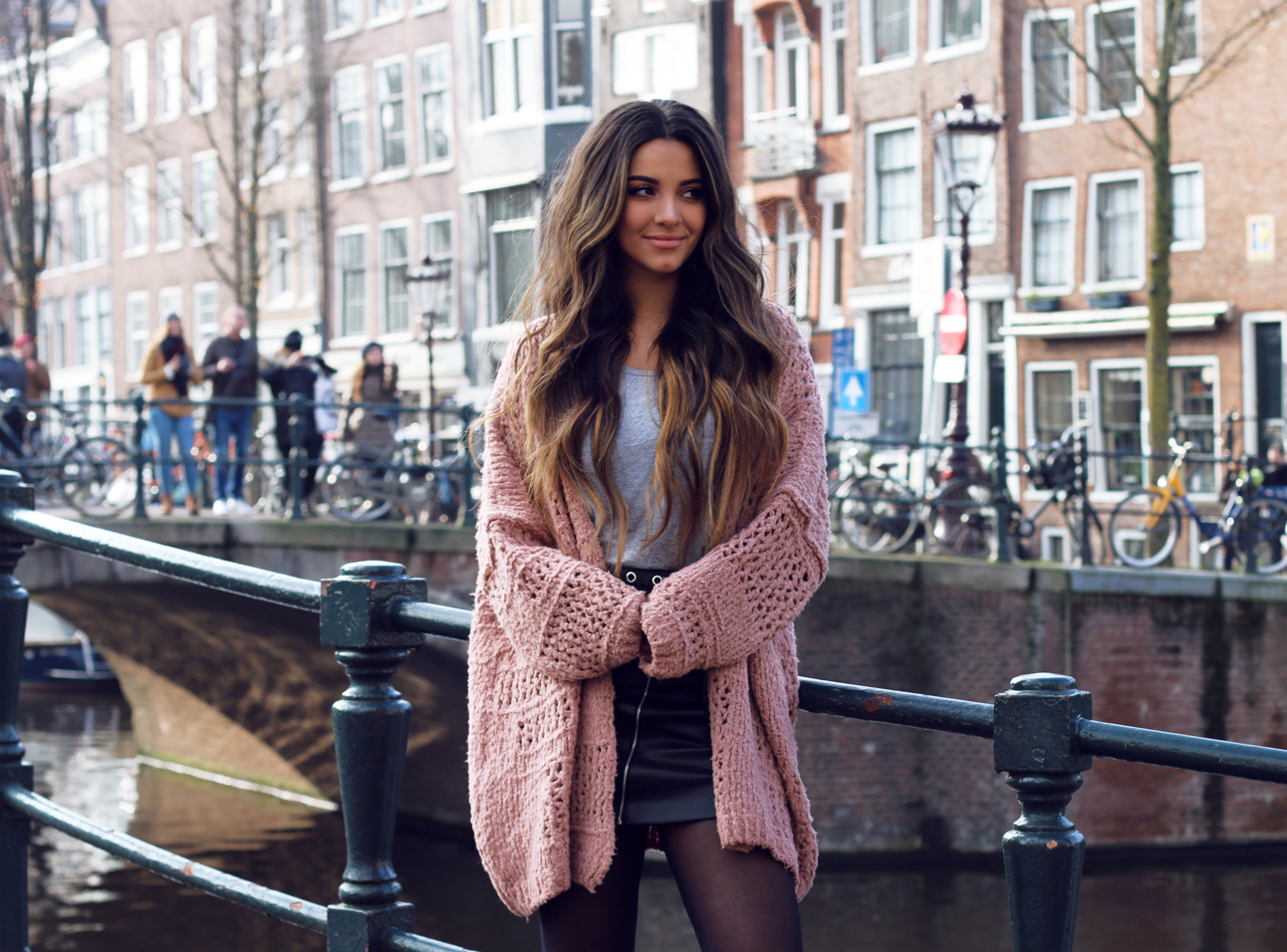 Cardigan – Free People (here) // Skirt – Zara (similar here) // Tee – Hollister (here) // Boots – Nikkie (here)
Hi guys! Hope you're all enjoying your weekend! I just came back home from Austria and I'm unpacking my suitcase. Had a very relaxing day today. Started the day with a delicious breakfast (vanilla yogurt, mixed fruit and white chocolate), shot some photos & went grocery shopping. Now I'm about to get ready again, since I'm going to the movie theater with my brother. My heater isn't working at the moment, so I'm wearing like 200 layers of clothes. Brrr, not looking forward to changing clothes. Anyway, I need to hurry up so I'll talk to you soon! XXX
By the way, I was reading through the comments on one of my recent blog posts and saw a lot of questions about 'my extensions', but I don't wear extensions. I have naturally thick hair (and a lot of it) and it's probably because of my Arabic roots!
Hey guys! Hopelijk hebben jullie een fijn weekend. Ik ben zojuist terug gekomen van Oostenrijk en ben m'n koffer aan het uitpakken. Ik heb vandaag een chill-dagje. Ik begon de dag met een lekker ontbijt (vanille yoghurt, gemixt fruit en witte chocolade), maakte wat foto's & heb boodschappen gedaan. Nu ga ik me weer klaarmaken, aangezien ik zo met m'n broer naar de bioscoop ga. Op dit moment doet m'n verwarming het niet, dus draag ik 200 verschillende lagen. Brrr, kijk er niet naar uit om me om te kleden. Maar goed.. Ik moet opschieten dus ik spreek jullie snel! XXX
Trouwens, ik las zojuist de comments van een van m'n vorige blog posts en zag dat er veel vragen waren over 'm'n extensions', maar ik draag geen extensions. Ik heb van mezelf dik haar (en veel) en dat komt waarschijnlijk door m'n arabische roots!