Happy Sunday! Here's the first part of some mobile pictures from our trip to Mallorca!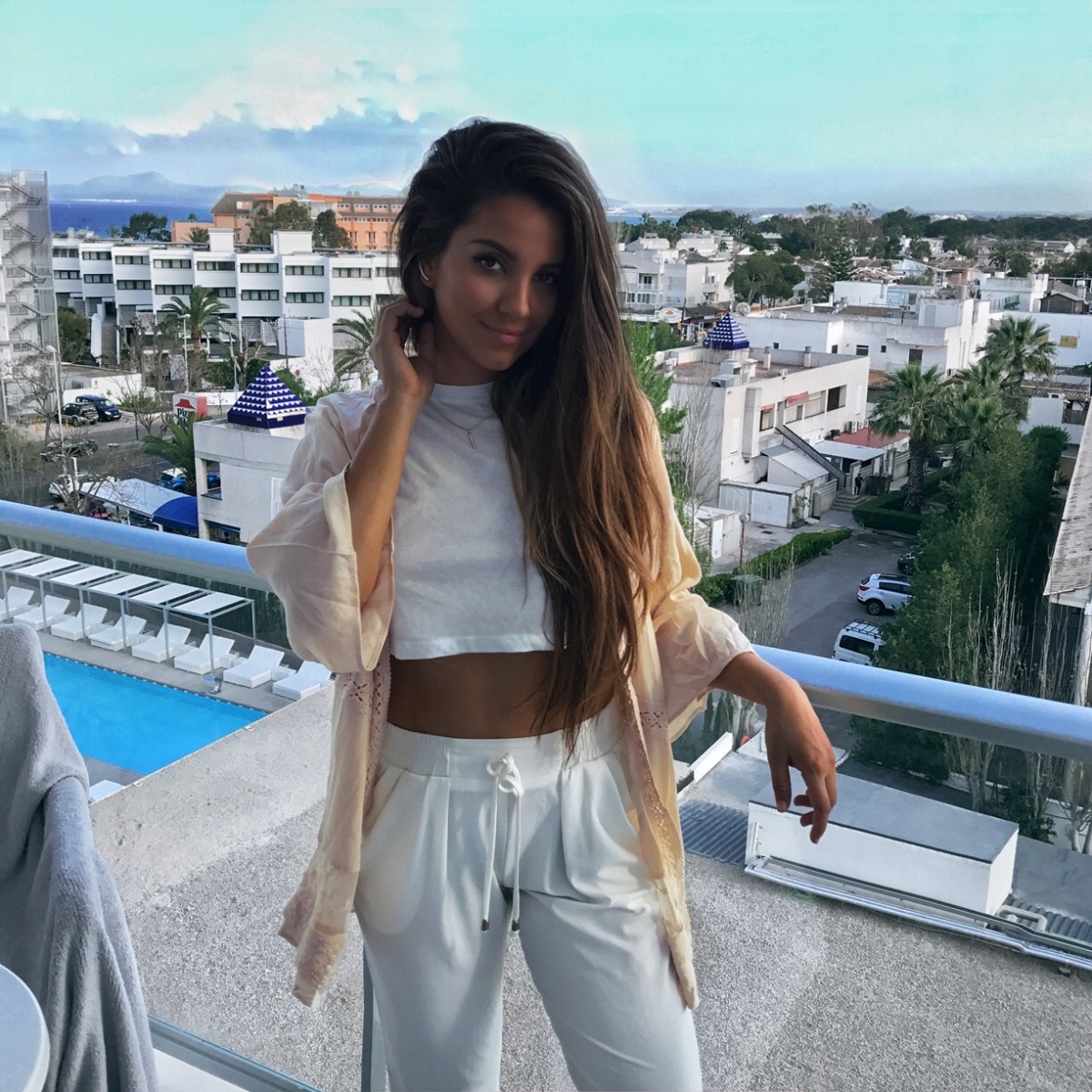 On the first night, we had some drinks on our balcony and enjoyed the view. And the fact that we could sit outside at 8 PM. So cozy!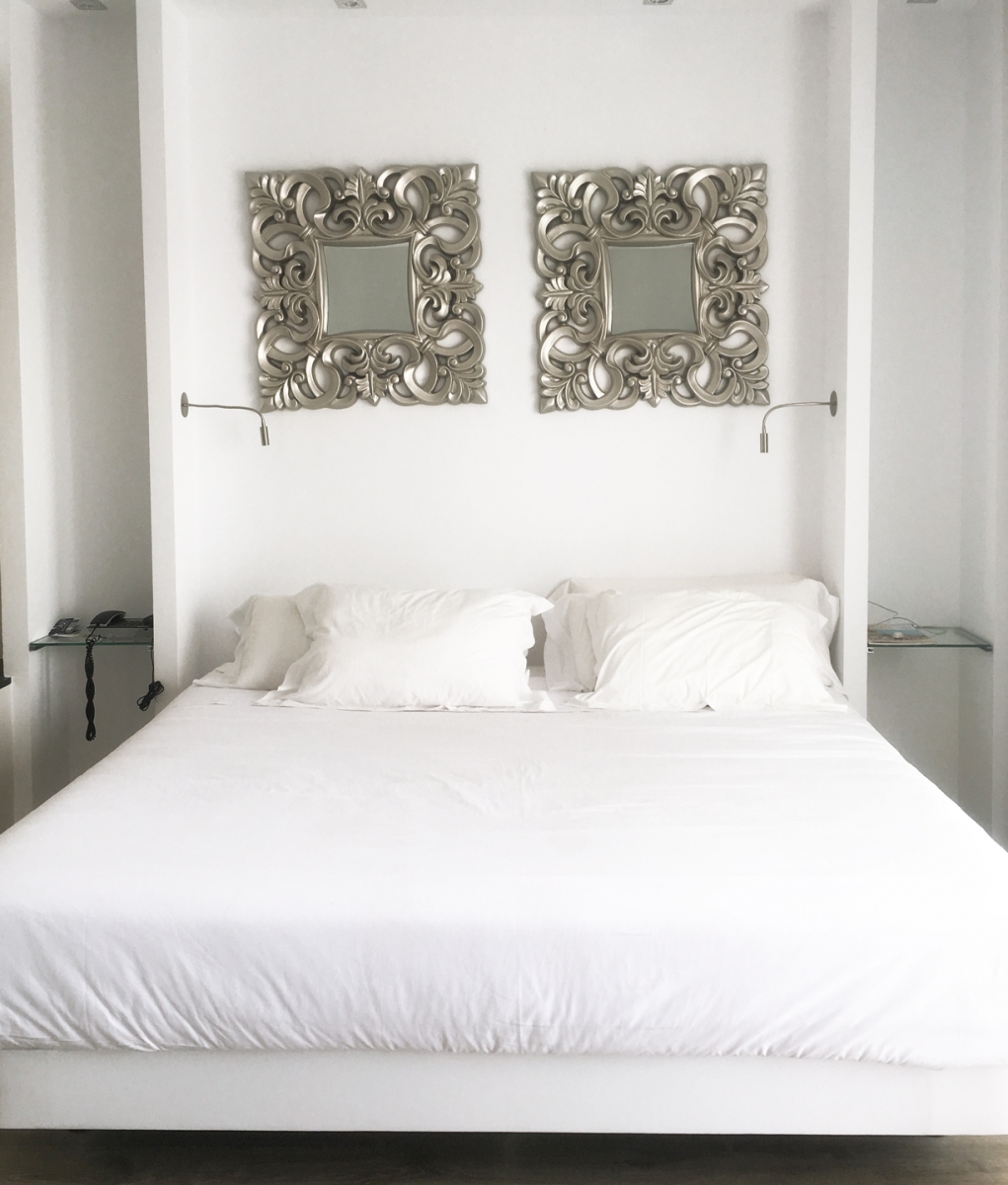 Super comfortable bed in our room! We stayed at Astoria Playa, located in Alcudia, the north of Mallorca.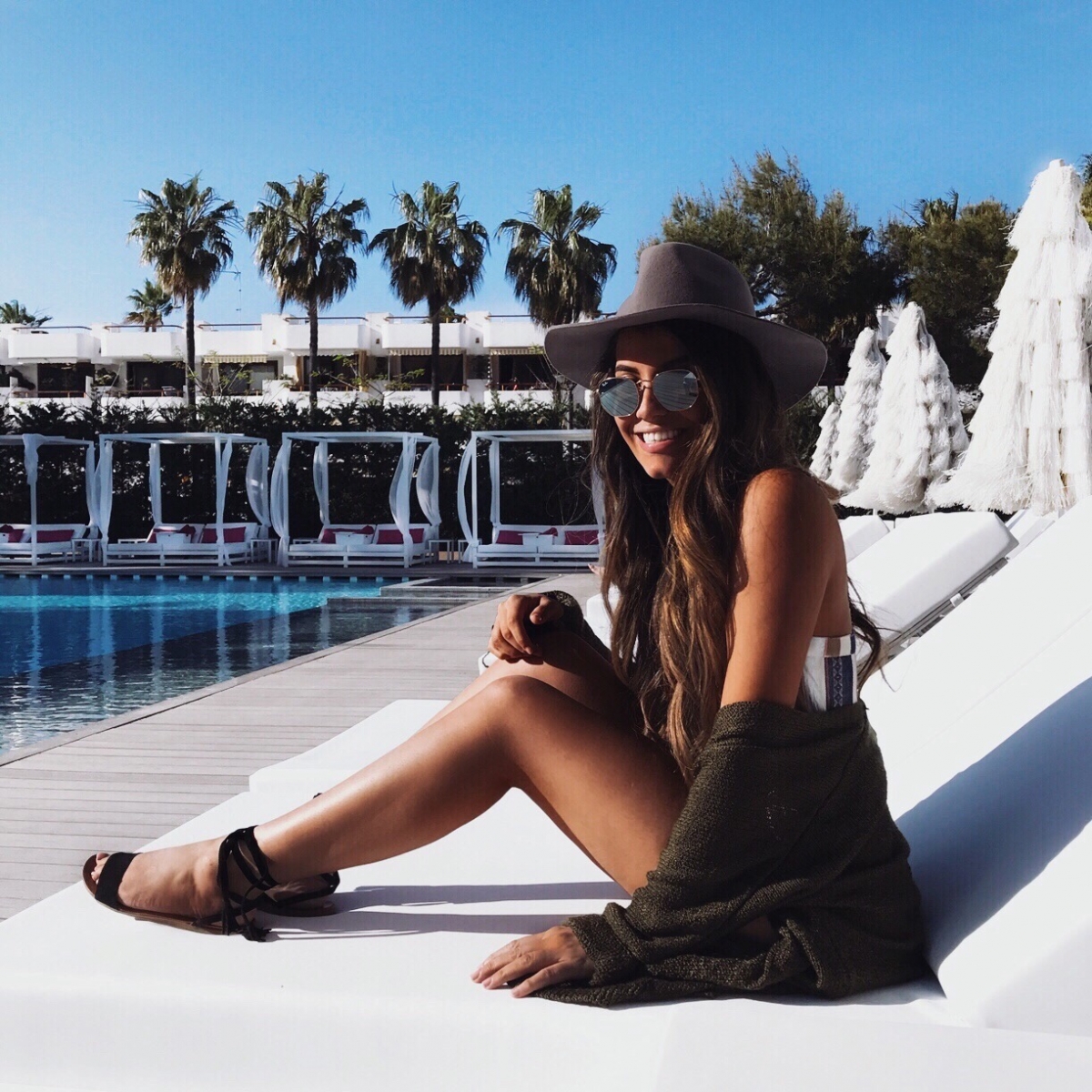 I love palm trees, they were everywhere! Here's a snap of the pool from our hotel.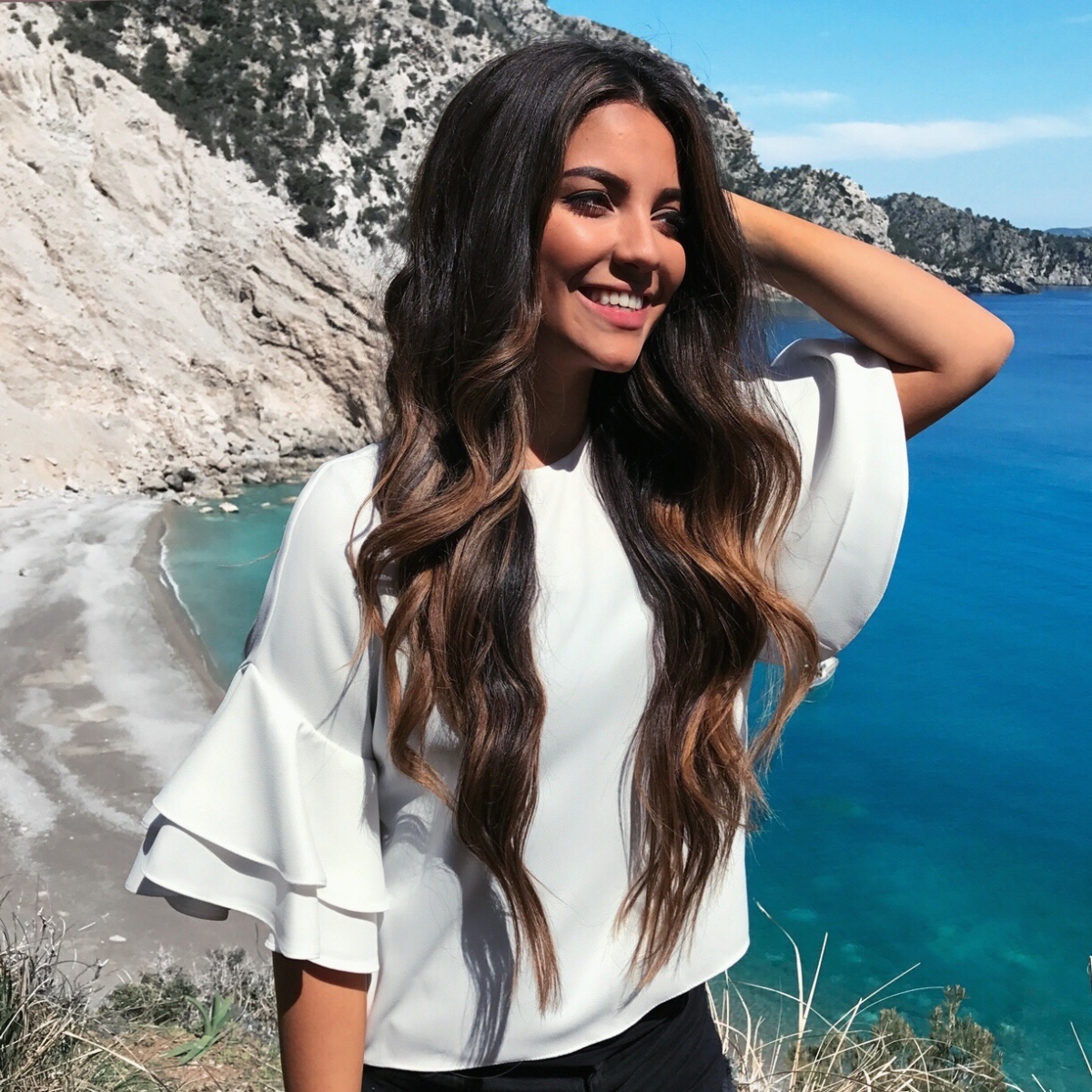 On the second day we visited Coll Baix. A deserted beach, which you can only reach by hiking 30 min through the forest. A real adventure!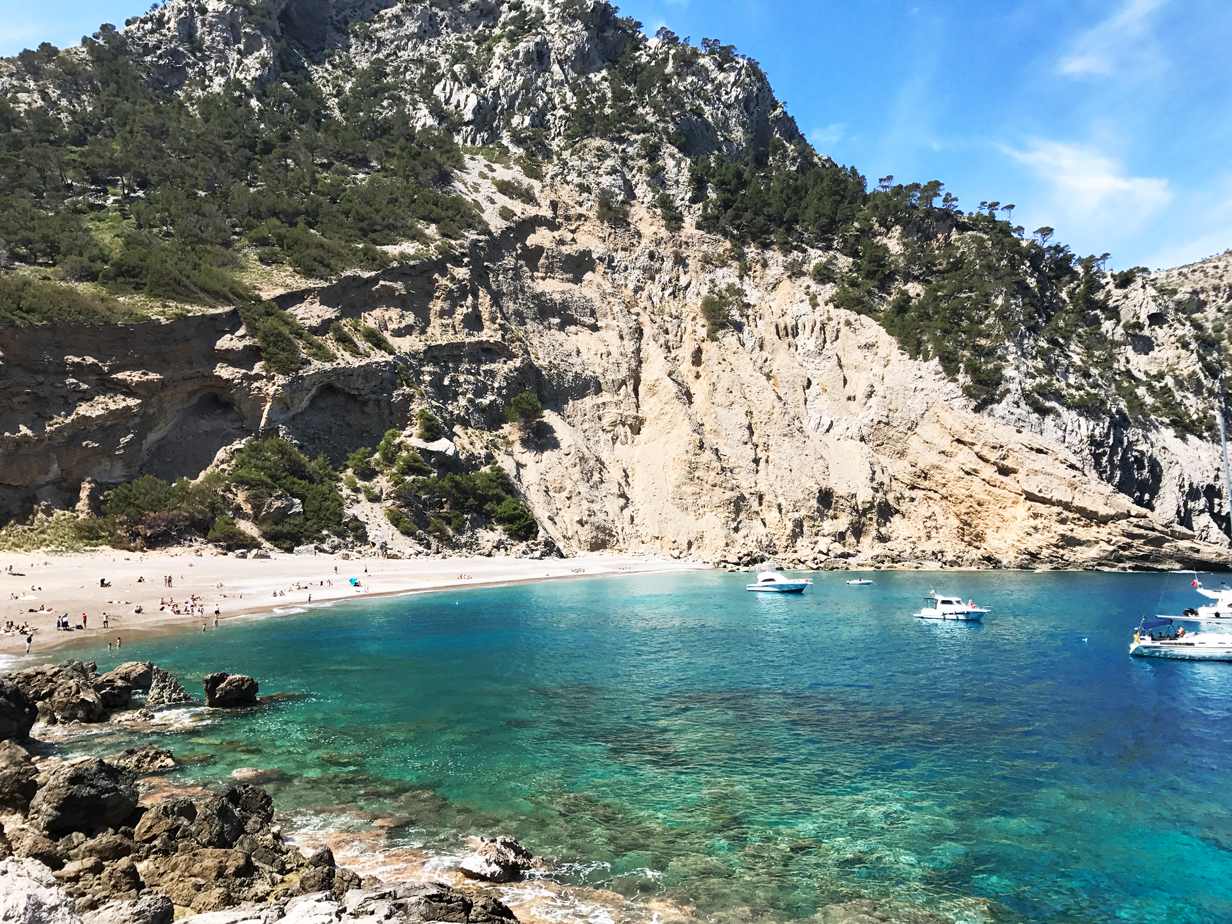 While we were here, it was a Spanish holiday, so it was quite 'busy'. Lots of local people, who hiked there while wearing work out gear & sneakers. We were wearing flip flops and I even was wearing a skirt. Talking about bad preparation haha!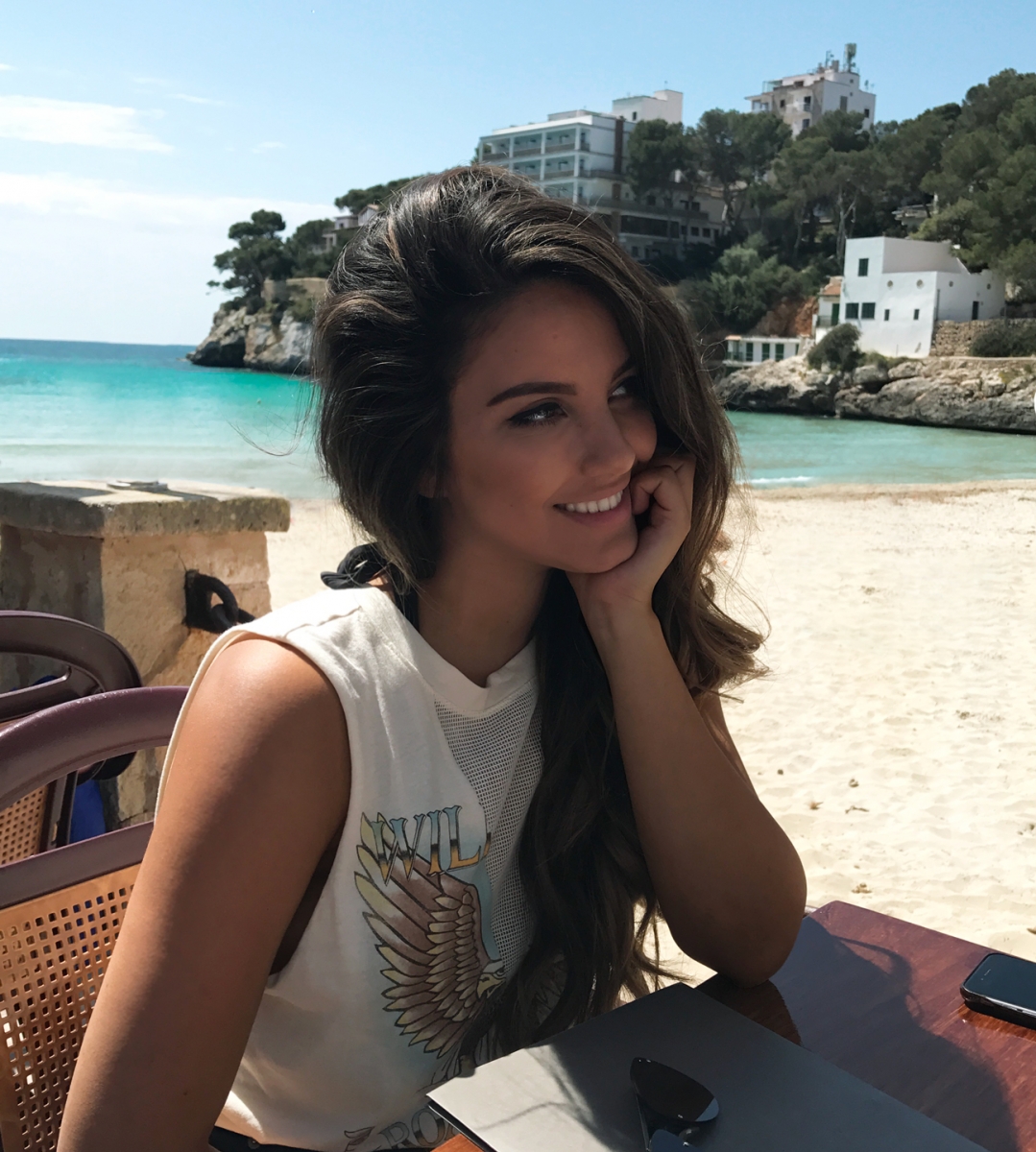 Next stop: Cala Santanyi! We actually didn't plan on going here (we didn't even know it existed) but we came across this beach on our way to Es Pontas. We had a quick stop to have some lunch and to soak up the sun.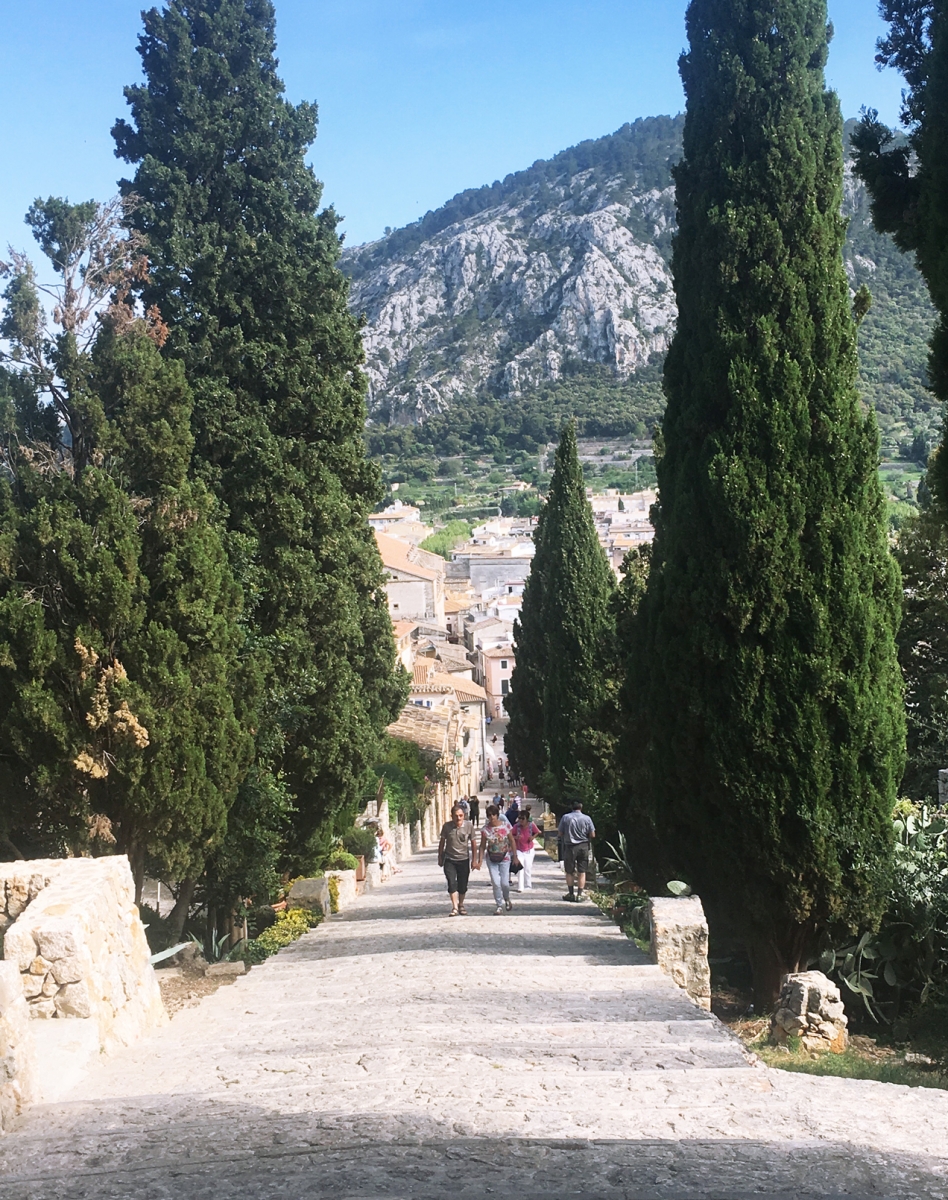 The 365 Calvari Steps in Pollenca. You're supposed to do a wish on every step, how cute does that sound? (and impossible hehe)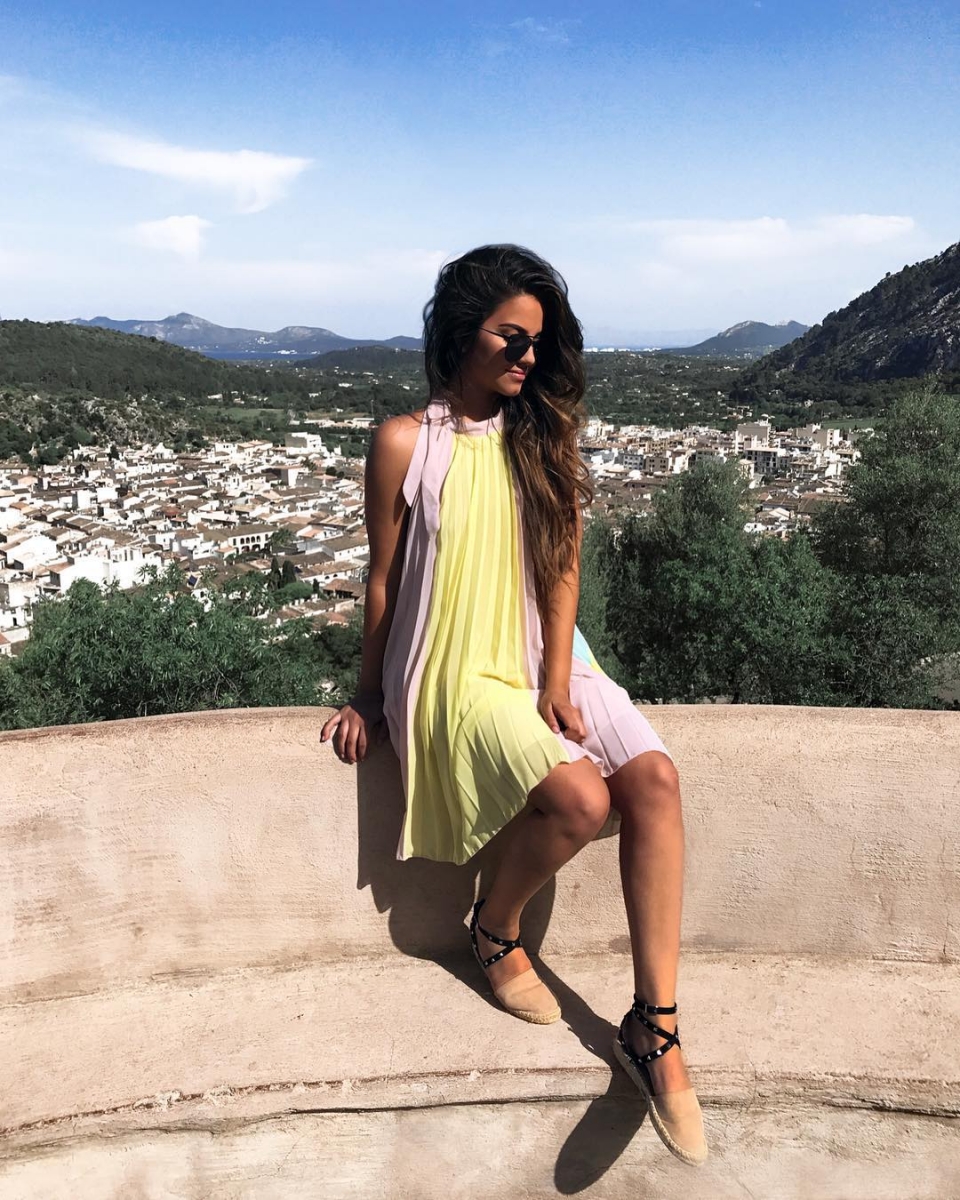 Once you've had all of the 365 steps.. this is the view from the top! Amaaazing! See you next time with more photos! X